This software helps you locate duplicate files on your system using file size and a fast checksum algorithm. It is an efficient way to free up space on your computer by identifying and removing identical duplicates.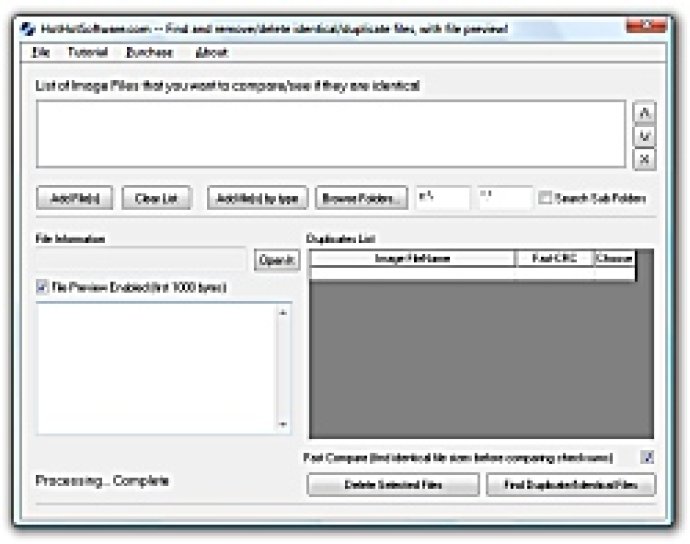 If you're tired of having multiple identical duplicates cluttering up your computer, you might be interested in this duplicate file finder utility software! With its intuitive interface and powerful algorithms, you can easily and quickly identify and delete identical files in no time.

One of the key features of this software is its ability to find files based on file size, allowing you to quickly hone in on the duplicates that are taking up the most space on your hard drive. Additionally, it uses a 'fast' checksum algorithm to identify files that are identically sized and determine whether their content is identical, saving you time and preventing you from accidentally deleting unique files.

Another great feature is the ability to select the files you wish to delete and remove, so you don't need to worry about accidentally deleting the wrong files. You can also visually preview file headers, just in case you want to double-check whether files match before you delete them.

Overall, this software is a quick, fast, and easy-to-use solution that can help you keep your computer organized and free of clutter. Try it now and discover for yourself just how much more efficient your computer can be!
What's New
Version 9.1: Not Applicable