Clone disks or partitions quickly with Disk Copy software. It enables sector-by-sector copy for any operating system and file system type. Plus, disk cloning and copying are also possible.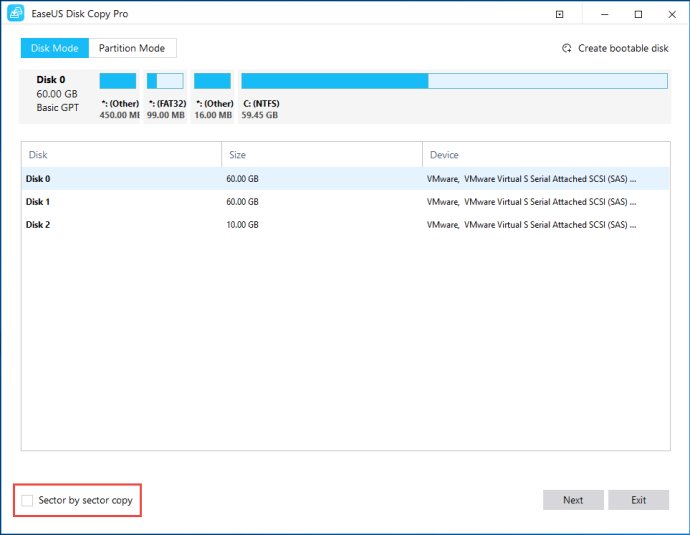 EaseUS Disk Copy is a powerful software designed to clone hard drives and partitions quickly and efficiently. It offers a sector by sector method that ensures an identical copy to the original, regardless of the operating system, file systems, and partition scheme. This feature gives users the capability to clone, backup, or upgrade a small hard drive to a new drive without the risk of losing important data.

Among its major features, EaseUS Disk Copy is capable of copying or cloning disks for upgrading or backing up data, data cloning that is compatible with all hard drives for data recovery, sector to sector copy to guarantee 100% identicality to the original, and support for both Partition Copy and Disk Copy. It also supports SATAI, SATAII, SCSI, Fire wire, and USB, in addition to inaccessible disk copies and relay disk space for insufficient destinations. Moreover, the software can support hard disks up to 16 TB, resulting in safe, simple, and fast duplication.

In its latest release, the software has been enhanced to include better disk and partition clone features. Additionally, it boasts a brand-new and user-friendly graphical user interface to provide an even more seamless user experience. Overall, EaseUS Disk Copy is a reliable and trustworthy software that is a must-have for anyone looking to clone their hard drives or partitions.
What's New
Version 3.8: N/A