eBook Factory compiles linked web pages into a single .exe file with customized settings, making them easily shareable and runnable on any Windows OS.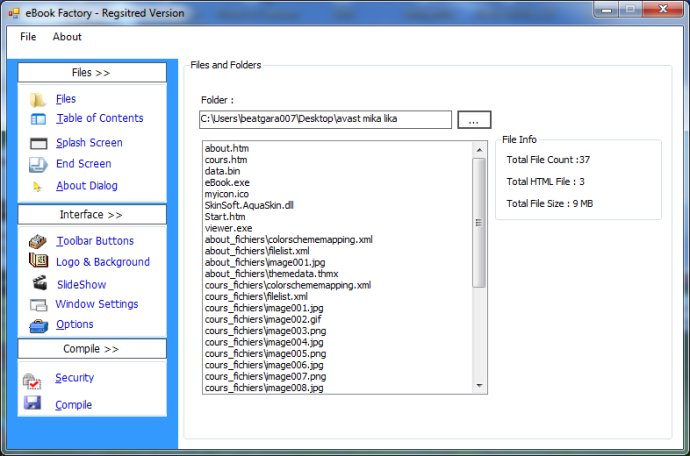 If you are interested in creating ebooks, magazines, catalogs, price lists, or any other content from HTML files, eBook Factory is a software application that could make a difference. This program pack various editing tools to help you merge HTML files and turn them into self-contained EXE files that you can use as product manuals, ebooks, or price compilations, and more.

The software utility was built with simplicity in mind, making it easy to install and use. To get started, simply indicate the folder that contains HTML files you want to merge. Then use the table of contents to move items up and down the list, as well as add new ones. With eBook Factory, it's easy to include a splash screen with a message box or image, as well as an end screen.

You can also customize the About dialog, including width and height adjustments for images or text dialogs. Overall, eBook Factory is a must-have software application for anyone seeking to create self-contained EXE files from HTML files. It packs various editing tools that simplify the process, making it a go-to solution for creating ebooks, magazines, catalogs, price lists, and more.
What's New
Version 1.0: N/A