This software offers wheels to increase winning chances on keno and banco lotteries. It supports different lotteries and enables direct board printing. Users can access 8 free wheels.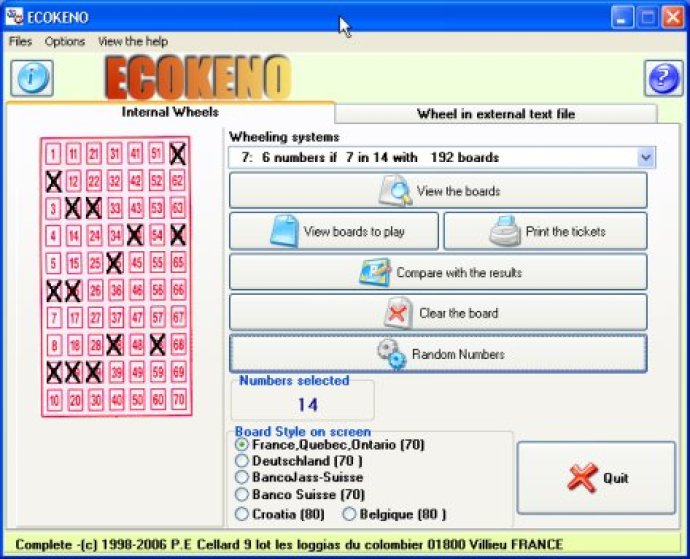 If you're a fan of KENO, BANCO, and BANCOJASS lottery games, then you'll definitely want to check out this program. It comes equipped with wheels that optimize your play and help you get the most out of your game.

This software can even print your slips directly for you, on various popular lotteries such as the French Keno, Quebec Banco, Ontario Daily Keno, German Keno, Croatia Keno, Suisse Banco, and Suisse Bancojass. Plus, there's a convenient module that shows you how many good numbers you have in each board played, making it easy to keep track of your progress.

If you're looking for even more advanced features, the software lets you use wheels on external text files, which means you have access to an unlimited number of wheels. Even on the shareware version, there are 8 free wheels included, so you can test out the software and see if it's the right fit for you. Overall, this program is a practical and efficient choice for lottery players who are looking to enhance their winning chances.
What's New
Version 3.83: N/A