This software offers numerous practical functions for customer service, maintenance, commodity parts, warehouse management, staff assessment, accounts, and re-visits. It is widely used within the repair and after-sales service industries.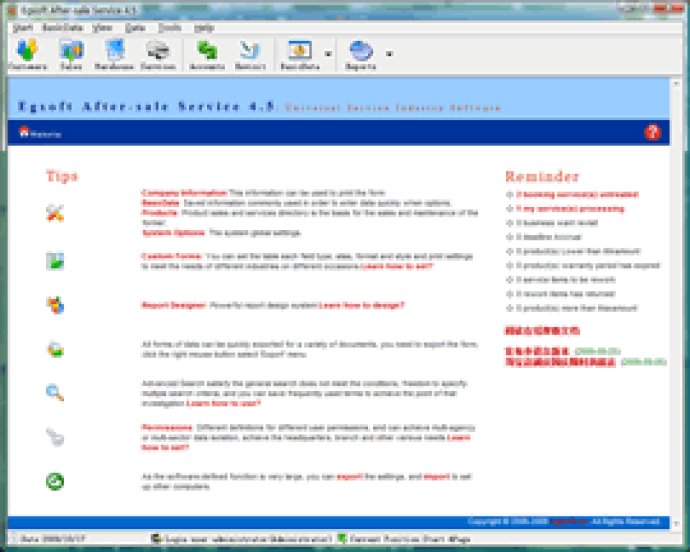 Egsoft After-sale Service is a customer service software that streamlines the handling process. This software is convenient for customers, service providers, maintenance teams, commodity parts, warehouse managers, staff, and assessments, as well as accountants and follow-up activities. It is widely used in industries that require repair services and exceptional after-sales service.

One of the main advantages of Egsoft After-sale Service is its ease of use and functional practicality. This software comes equipped with powerful customization features, allowing you to tailor it to your business needs. The intuitive design ensures that you can get started without extensive training.

If you're interested in this software, it's easy to download the latest version and try it out. We are confident that after using Egsoft After-sale Service, you will be satisfied with the results. So why wait? Try it out today!
What's New
Version 4.51: 11/08/2009 1.New Smart Input customer information; 2.New automatically adapt to the system date format; 3.Amendment known bugs.