Get instant access to business, content, and list databases, including the Embassies Database, in MySQL, MS Access, CSV, and other delimited formats.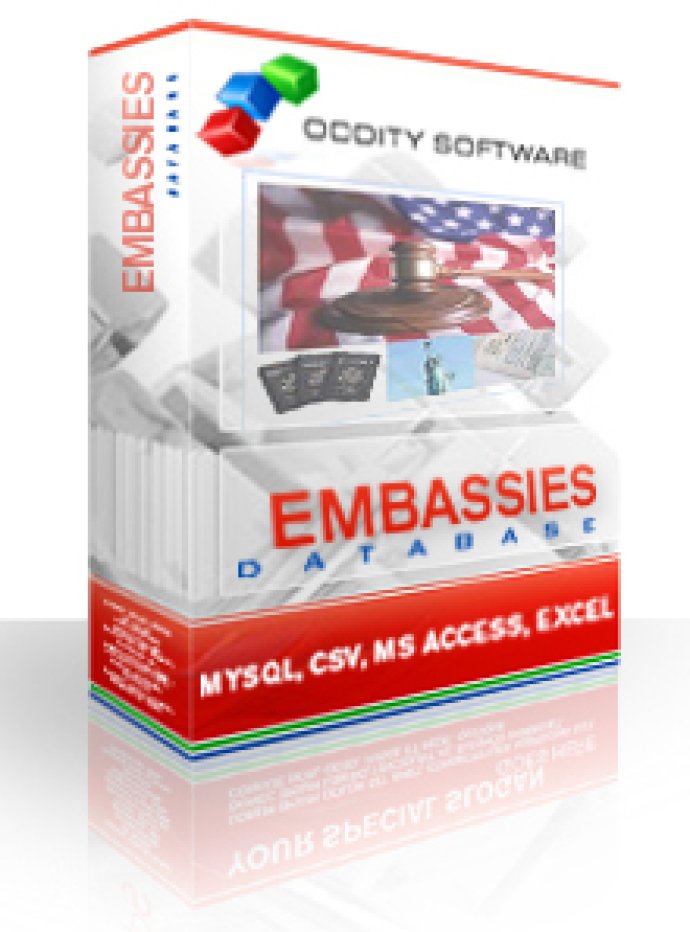 If you're looking for a reliable database for your business needs, the Embassy download database is definitely worth considering. This database contains comprehensive listings for Embassies, which are essentially groups of people from one nation state present in another nation state to represent the sending state in the receiving state.

In practical terms, this database is especially useful for obtaining information on diplomatic missions. A diplomatic mission usually denotes the permanent mission, which refers to the office of a country's diplomatic representatives in the capital city of another country. This can provide valuable insights into the political and economic climate of various countries around the world.

Overall, this Embassy download database is a great resource for businesses looking to expand their operations into international markets. Whether you're exploring new investment opportunities or looking to establish diplomatic ties with foreign governments, this database can provide the information you need to make informed decisions and achieve your business objectives.
What's New
Version 1.0.0: N/A