The English-Sinhala Popup Dictionary software provides instant translation between English and Sinhala words. With a background feature, the software can translate English words into Sinhala and vice-versa.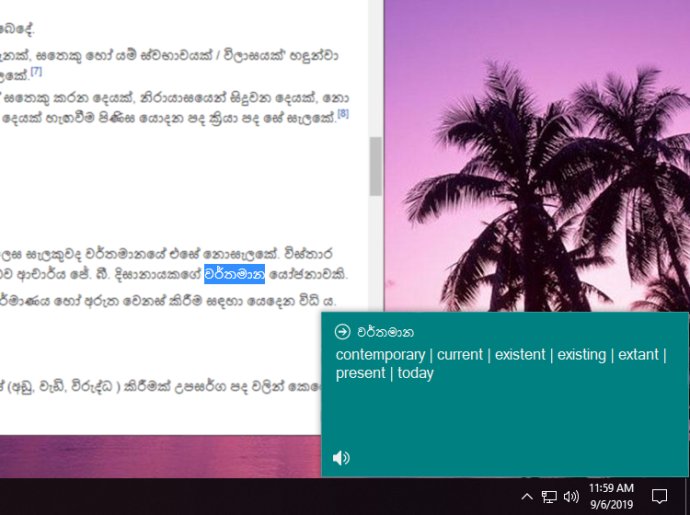 English Sinhala Popup Dictionary is a useful software that runs in the background and provides help to users in finding the meaning of unfamiliar words while they work on their computers. This software displays the Sinhala Definition of English Words and English definition of Sinhala words. Additionally, the software can be run on any Windows platform such as Windows XP, Windows Vista, Windows 7, Windows 8, and Windows 10.

It is indispensable for school children while they are studying, as it enables them to enrich their vocabulary while completing their assignments. This software is simple to use, and it operates in the background while users complete other computer-based tasks.

This software is available to use completely free of charge. Users can enjoy its functionality to find the meaning of any unfamiliar words they encounter without the need for payment. Overall, English Sinhala Popup Dictionary is a valuable software that helps both students and professionals enhance their English and Sinhala language skills with minimal disruption to their work.
What's New
Version 1.0.2: N/A