This exploration puzzle game involves activating mechanisms, climbing stairs and ladders, and scrambling over ceiling handbars to uncover items in underground passages and rooms. The game features seven different maps.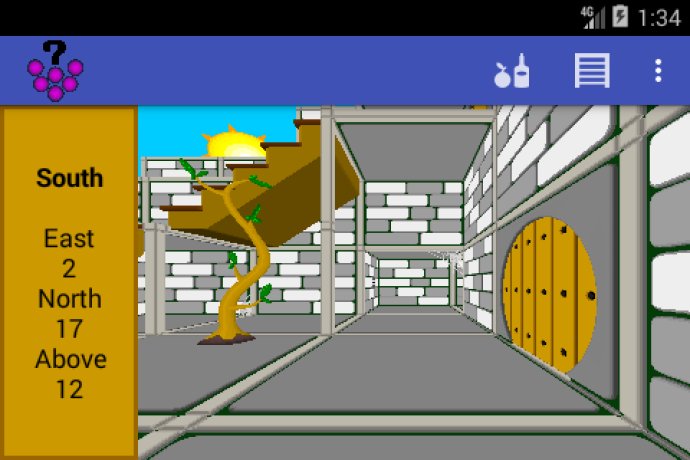 If you're a fan of exploration puzzle games, the game "Dark Passage" is sure to intrigue you. As you visit your grandparent's country mansion nestled close to a small mountain, you come across a dark passage leading from an unused part of the wine cellar, and being an adventurous person, you decide to enter this passage to begin exploring.

As you make your way through the passage, you'll have to climb ladders, swing from handholds, and wade through water while searching for hidden items. But beware of dead-end pits and confusion traps that may turn or move you unexpectedly.

The game comes with seven maps that you can explore, each one filled with new challenges and obstacles to overcome. What's more, this exploration puzzle game is based on the original Palm OS version, and the custom game engine was written in Java using Android Studio 2.3 IDE running on Lubuntu 16.10. This ensures a smooth and seamless gameplay experience for all users.

The game also boasts impressive 3D image meshes that were created with Blender 2.76b and exported as Stanford PLY 1.0 files. Additionally, the sound effects were created using Audacity 2.1.2, and the icons were drawn with mtPaint 3.40.

Overall, "Dark Passage" is a well-crafted and exciting exploration puzzle game that will keep you engaged for hours as you navigate through its complex levels and discover its hidden secrets.
What's New
Version 5.1: Bug fix: App run from Google Play or file system install using OPEN button would not restore game settings when app restarted using home screen icon.