Excel Password Recovery software is perfect for those who need to recover the password from .xlsx files. This software ensures complete removal of restrictions, allowing full access to the worksheet/workbook without any data corruption.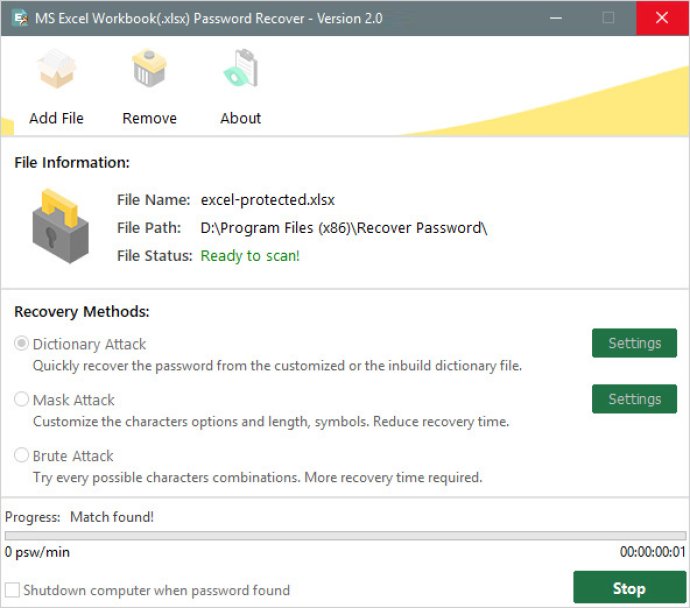 The Excel Password Recover software is an efficient tool for recovering forgotten passwords for Excel (.xlsx) files. It comes equipped with three different attack modes - Dictionary Attack, Mask Attack, and Brute Force Attack, which cater to different levels of password protection.

With the built-in password dictionary, users can remove the Excel protection immediately. Additionally, users have the option to build their own dictionary, which helps to speed up the recovery process. The Mask Attack feature allows users to provide clues to make the password recovery process easier. Users can configure the length, capitalization, and charsets, among other options, to refine the search.

For those who cannot remember anything about the password, the Brute Force Attack feature comes in handy. Although it may take longer, the Multi-Core and Multi-Threading technology reduces the time considerably.

Using the Excel Password Recover software is a breeze, with no professional skills required. The software has been carefully designed for optimum performance and is proven to run smoothly on all types of computer systems. With this expert tool, users can recover any possible password for encrypted Excel files while keeping their file data safe and secure.
What's New
Version 2.0.0: None