This free software allows users to save Outlook address book entries to either NK2 or XML autocomplete list cache files. These files are useful for editing, backing up, or transferring Outlook auto-complete information to another computer.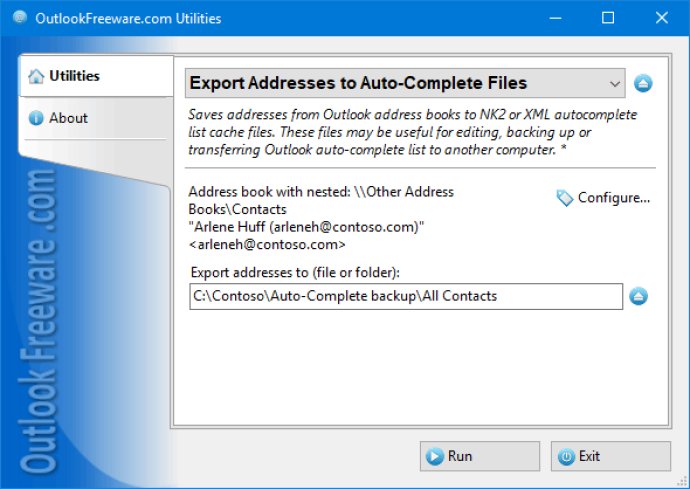 Are you tired of manually adding contacts and email addresses to your Outlook auto-complete list? Look no further than this free tool designed to save you time and hassle. With this utility, you can easily transfer contacts and email addresses from Outlook address books to Auto-Complete cache files in NK2 or XML format.

The files created by this tool serve a variety of purposes, from editing and backing up your auto-complete list to transferring it to another computer. Additionally, auto-complete lists for slow address books can be created in advance, saving precious time when selecting specific addresses.

It's worth noting that Auto-Complete Lists do have a limit on the number of items, typically set at 1000 entries. However, this value can be changed in the registry. Exporting your auto-complete list from the Outlook address book and importing it with this tool can also quickly build your list.

In conclusion, this free tool is an efficient way to manage and transfer your Outlook auto-complete list, whether it be for personal or professional use. Save yourself time and streamline your workflow with this helpful utility.
What's New
Version 4.20: New features and enhancements.