Export Outlook messages to EML format effortlessly with a free standalone application or Outlook add-in. Preserve the original folder structure for easy organization.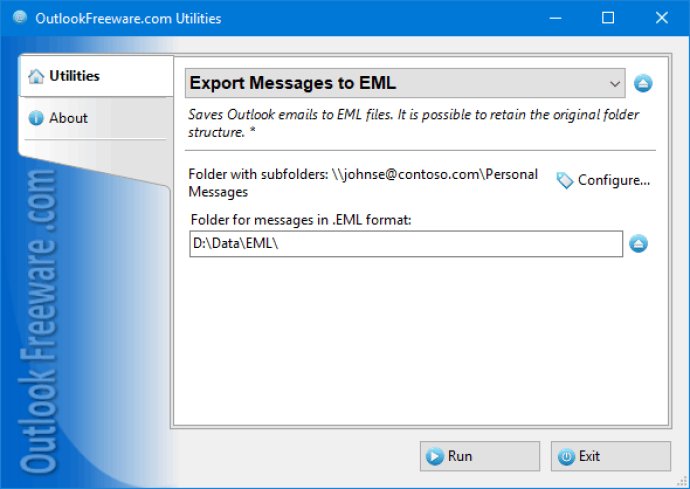 As a software review, we need to highlight the key features of the product. The tool is a free and straightforward solution to export messages from specific Outlook folders to EML format files. One of the significant advantages of this utility is that it can retain the original folder structure, unlike Microsoft Outlook's export function.

This tool allows users to solve the problem of preserving the source folder structure while exporting messages. Users can specify the target folder for EML files, select the source folder(s) in Outlook, and run the utility. As a result, all the exported messages will be placed according to the source folder structure.

Besides exporting messages to EML files, the utility also supports exporting messages to other popular email clients like Windows Live Mail and Mozilla Thunderbird. These email clients recognize EML files, making it easy to import exported messages.

The product provides users with a standalone application and an Outlook add-in, making it easy for users to choose between the two options. The standalone application provides more flexibility, while the Outlook add-in simplifies the process for Outlook users.

In conclusion, this is an excellent solution for users looking to export messages with the original folder structure intact. The tool's flexibility and compatibility with other email clients make it a must-have for users in need of a quick and easy way to export Outlook messages.
What's New
Version 4.20: New features and enhancements.