Express Talk is a PC-based software that simulates telephone functions to enable users to make free calls to anyone on the internet who has installed Express Talk or any other SIP voip softphone.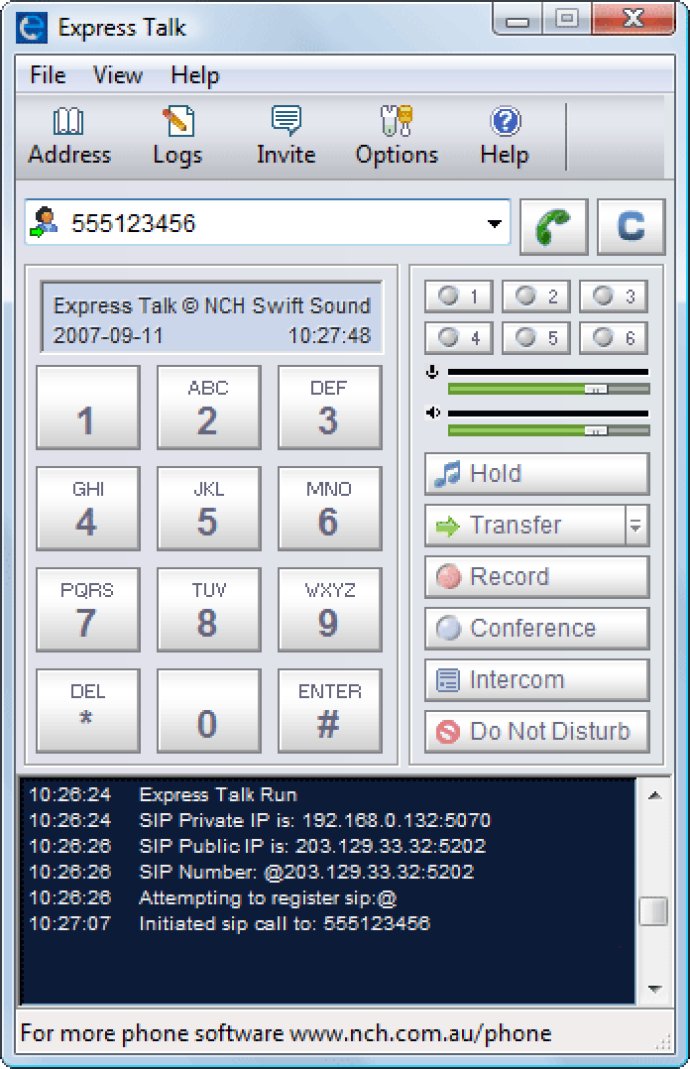 If you're looking for a reliable softphone, the Express Talk is an excellent choice. This software lets you make calls using your computer, and you have the option to call other users who have installed it or any other SIP softphones available. If you want to see and talk to your friends, family, or colleagues from all over the world, feel free to connect your webcam or any other video device.

One of the best things about this software is that you can make FREE calls from computer to computer. However, if you need to call an 'ordinary' phone number from anywhere in the world, you need to sign up with a VoIP gateway service provider.

This software is now also available for Pocket PC, which means you can take your VoIP numbers with you wherever you go. This feature is ideal for people working outside the office.

Express Talk has an impressive list of features that make it the preferred option for many. You can configure up to six lines on one phone and hold calls. The software supports caller ID display and logging, has a phone book with quick dial configuration, and can easily integrate with Microsoft Address Book.

The call transfer function is also easy to use, and you can record phone calls to a wav file. You can have up to six people join one call using the Call Conferencing feature, and you can communicate easily using the Push to talk intercom. There is even a Do Not Disturb button.

Express Talk is an excellent VoIP software choice that supports emergency numbers calling, while also integrating with Axon VoIP PBX, IMS On-Hold Player, VRS Recording System, among others.

If you're curious to learn more about VoIP, you can check their website for additional information. NCH Software, the developer of Express Talk, has released over 80 products since 1993 and has received numerous awards for software excellence. The One user Business Edition license can be used for both computer and Pocket PC versions, making it an ideal solution for many.
What's New
Version 4.35: Major Update