This software is designed to extract multiple email addresses from multiple PDF files. Users can select a group of PDF files from their hard disk and extract the email addresses either individually, as a set, or recursively. It is a useful tool for anyone who needs to collect email addresses from PDF files.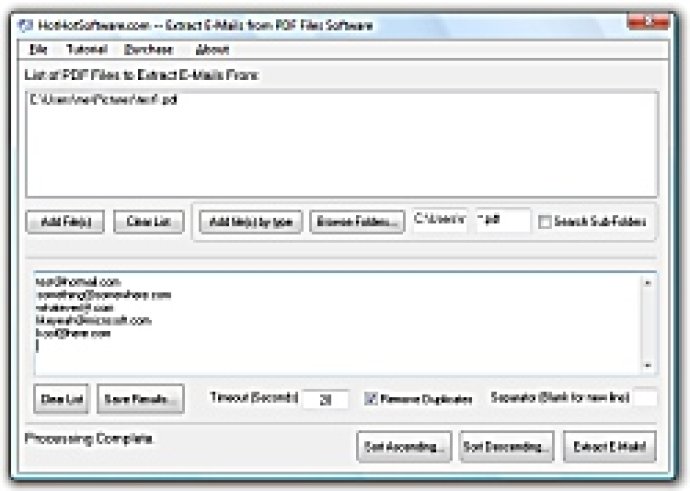 If you're searching for software that can effortlessly extract multiple e-mail addresses from numerous PDF files, then your search ends here. This software offers a set of features that will simplify your task, and the results are worth the investment.

The user-friendly software interface allows you to select a set of PDF files either individually, as a set or recursively, depending on your needs. You have the option to extract e-mail addresses simultaneously from several or more PDF files with just one click, reducing the risk of human error.

Once you have extracted the e-mail addresses from the PDF files, you have the option to sort them by your preference or save them as they are. This flexibility allows you maximum control over your data.

Overall, we highly recommend this fantastic software for its excellent performance, ease of use and intuitive interface. So, don't wait any longer, get this software right now!
What's New
Version 9.1: Not Applicable