In 'Farm Frenzy' html5 game, players feed animals, grow plants, follow game instructions and produce more goods to progress.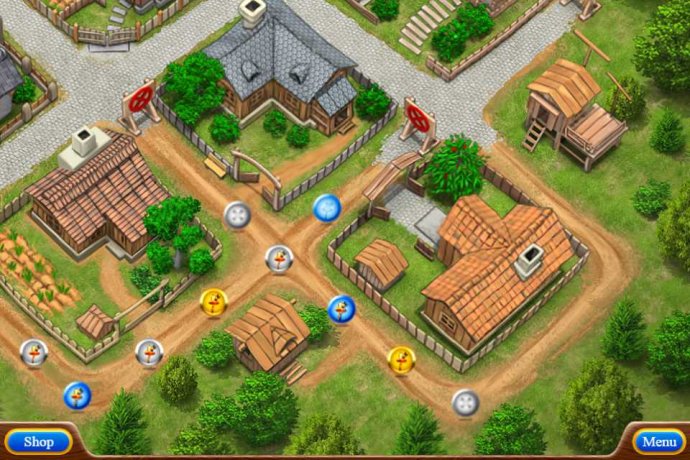 If you're a fan of time-management games, you'll love this legendary farm game. In this game, your primary objective is to manage and develop your farm. Your mission is to grow grass to feed the animals, grow plants, follow the game instructions, and produce more goods.

As you progress through the game, you'll need to buy animals, build plants, make seedbeds and plant them. You can either sell the goods produced on the market or buy some that you haven't yet. The main goal is to complete the levels as fast as possible to get bonuses and upgrade your farm faster.

To succeed in this game, you'll need to prove or acquire new skills while managing your farm in a fury. The game presents a fun and engaging way to learn new things while enjoying the gameplay.

Overall, this farming game offers an enjoyable experience for all the time-management enthusiasts out there. With its engaging gameplay, fun challenges, and cute animated graphics, this game is perfect for those looking for a way to spend their leisure time productively.
What's New
Version 1.1: N/A