File Viewer is a comprehensive management software for files and disks. It incorporates several features for finding, viewing, printing, emailing, and organizing various formats such as pictures, text, documents, databases, and spreadsheets. Users can also easily locate and organize multimedia files.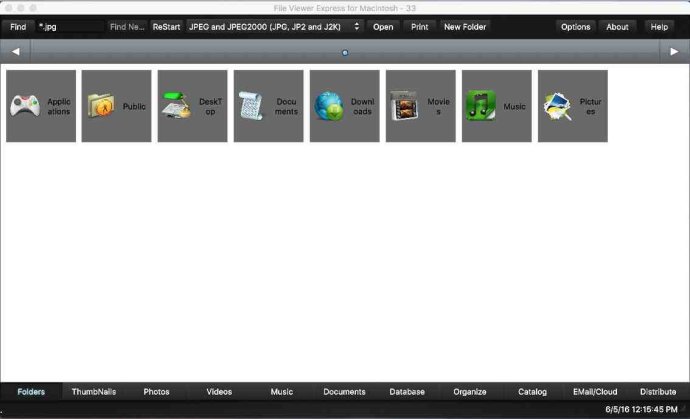 I recently had the opportunity to try out File Viewer, a multi-purpose disk and file management program that boasts a range of features for finding, viewing, printing, emailing, and organizing various file types, including pictures, images, text, documents, databases, and spreadsheet files.

What impressed me most about File Viewer was how easy it was to locate and organize multimedia files—everything from MP3s and AVIs to MP4s and FLVs can be easily played and arranged using the program's separate play lists for music and video files. I was also pleased to find that File Viewer allows for picture editing, with options to flip, rotate, resize, crop, adjust brightness, color, and hue, and even apply these edits to specific regions of a picture.

In terms of file organization, File Viewer offers the ability to sort files by type and search word using a database feature, complete with descriptions and comments for each file. The program also allows users to package files in ZIP format to send by email over the internet. Plus, with a range of file utilities such as copy, delete, rename, and move, managing files individually or in large groups is a breeze.

For those working with database files, the program provides index views and the ability to easily view and print these files. Plus, with the option to create customized file groups by adding descriptions, search words, and comments for each file, organizing files across an entire disk by categories such as pictures, documents, text, databases, and spreadsheets becomes seamless.

Overall, I found File Viewer to be a powerful tool for anyone looking to streamline their file management process—especially those dealing with multimedia files or working within a local area network. And with complete help text available with quick tips, customizable window colors, and the ability to run multiple catalogs for disks, devices, and folders, the program is incredibly user-friendly. Not to mention, the option to share photos, text, and multimedia files between all devices running File Viewer Express, Photo Snap, or Photo Show makes collaboration and data sharing a breeze. If you're looking for a comprehensive file management program with a range of features and customization options, File Viewer is definitely worth checking out.
What's New
Version 4.015: Interface Improvements