This software facilitates the transfer of tables between FoxPro and Paradox databases without requiring SQL expertise. It works with Paradox 5 and enables saving of higher versions as 5 for compatibility. The import and export process is seamless.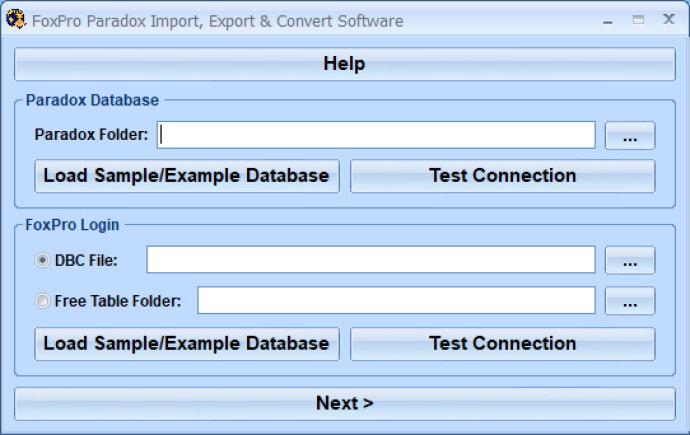 If you're looking for reliable software that makes transferring tables between FoxPro and Paradox databases a breeze, you need to give this tool a try. With this software, you won't have to worry about any complicated processes or procedures - the user-friendly interface makes it easy for anyone to import and export data between these two types of databases.

To get started, all you need to do is choose the folder where your Paradox database is stored, and then select the DBC file or a folder with multiple DBC files for your FoxPro database. Once you've done this, you'll need to test the connection to ensure that everything is set up correctly before you start the transfer process.

One of the great things about this software is that you don't need to be a SQL expert to use it. The interface is designed to be intuitive and user-friendly, which means that you'll be able to transfer data quickly and efficiently no matter what your level of technical expertise might be.

It's worth noting that this software is specifically designed for Paradox 5 databases. However, it's also capable of accepting data from any database that has been created using a higher version of Paradox, as long as it has been saved in the version 5 format. In other words, if you're working with modern databases, you can still use this software with confidence.
What's New
Version 7.0: N/A