This software allows users to view, copy, and modify fonts in HTML files with ease. It simplifies the process of editing HTML files.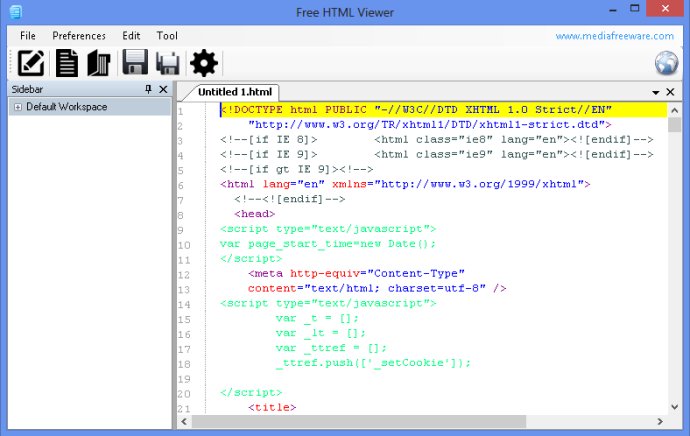 The Free HTML Viewer software is an excellent tool for viewing and designing HTML pages, making it a great platform for building websites. A successful website requires top-class web pages, and this software helps users achieve this goal. It is a flexible tool that allows users to access HTML pages available on a server. Even someone who is new to web development will find it easy to work with because of its user-friendly interface. The functions are laid out in a simple manner.

Although the name suggests this software is a viewer, the Free HTML Viewer allows users to edit documents on servers, ensuring that there are no errors. There are no hidden charges, and users can use it for an unlimited number of instances without paying a penny. This software can run smoothly with low or moderate system resources. It does not contain any malware or adware that may affect the performance of the device.

Once content has been viewed and edited, if necessary, users can then zoom in and zoom out specific portions. Multiple files can be accessed in several tabs and viewed at the same time, which makes comparison and editing easier. The Free HTML Viewer even allows content to be copy-pasted onto the clipboard and used elsewhere. It is a very functional tool that uses colors for syntax highlighting. There is a search option to identify specific codes in documents of a larger size.

Overall, the Free HTML Viewer software is a powerful program that enables users to design and view HTML pages with ease. It is suitable for beginners and experienced web developers alike. The user-friendly interface, unlimited use, and flexibility make it an excellent choice for anyone looking to create top-class web pages.
What's New
Version 1.0: New Release