Outlook Password Recovery is a free tool that enables users to decrypt passwords and account settings. The tool is easy to download and operate, simply run the report named Accounts and Passwords that comes with it. It is unlimited and free of cost.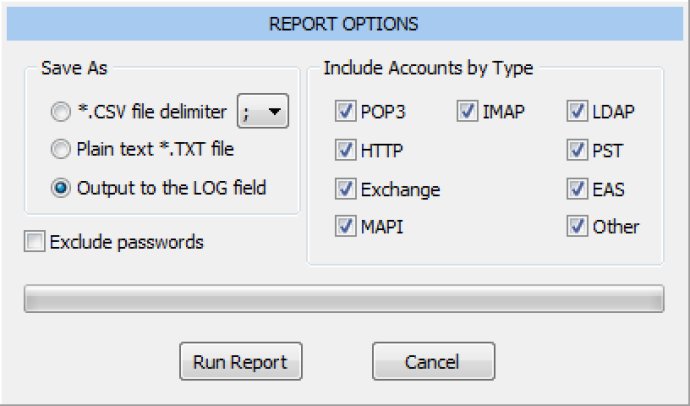 If you're looking for a comprehensive software solution to manage your Outlook account settings and passwords, look no further than our free Outlook Password Recovery module. With just a simple download, you can run the "Accounts and Passwords" report and quickly backup your Outlook passwords and account settings to save them as an Excel file.

But the benefits of this software don't stop there. Our Outlook Password Recovery module offers a number of useful features and reports that can help you manage your Outlook files more effectively. For example, you can easily export your Outlook emails, contacts, and other records to separate files on your file system, while still preserving the original Outlook folders structure.

If you need even more advanced capabilities, our email forensic option provides you with deep access to Outlook message tags and properties, so you can see everything that's happening in your mailbox. You'll never miss an important detail again!

And if you're looking to build a mailing list or database, our software can even help you extract email addresses directly from your Outlook account. All of these features and more are available completely free of charge from OutlookTransfer.com. Download our software today and take control of your Outlook account like never before.
What's New
Version 1.2.0.0: New Release