Vimeo Download is a free software that enables users to download Vimeo videos without watermarks or restrictions. It provides a wide range of formats for download to ensure a smooth user experience.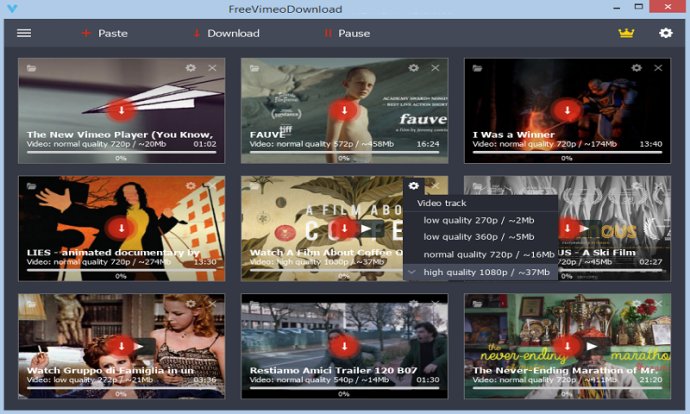 If you're in search of an efficient and reliable video downloader, Free Vimeo Download could be just what you need. This robust application enables you to download Vimeo videos for free without any pesky watermarks getting in the way. Its versatility means that users can seamlessly download multiple videos at once, which is a convenient option for anyone wanting to save time.

Free Vimeo Download's standout feature is undoubtedly its download speed. The process is quick and easy, but its speed also relies on the performance of your PC. As soon as downloading gets underway, a progress bar appears on the screen to indicate the estimated time required to complete the download. Additionally, this application provides several video qualities, allowing users to download videos in a format that works best for them.

Another nifty feature of Free Vimeo Download is that you can select your preferred video format before downloading, which adds an additional level of flexibility to the process. All of these qualities combine to make this application a top pick for anyone needing to download Vimeo videos conveniently and quickly.

In summary, Free Vimeo Download stands out as an all-around excellent tool for Vimeo video downloads. Thanks to its reliable and speedy performance, multiple download capabilities, video quality options, and download progress tracking features, this application is an unstoppable force. Plus, it's entirely free and user-friendly, making it an optimal choice for those looking for an easy, hassle-free video downloading experience.
What's New
Version 5.2.15.519: fix bug
Version 5.2.8.120: fix bug