This software enables users to draw and annotate over active windows, making it useful for personal and professional purposes. It offers the ability to take notes and highlight essential information on the desktop.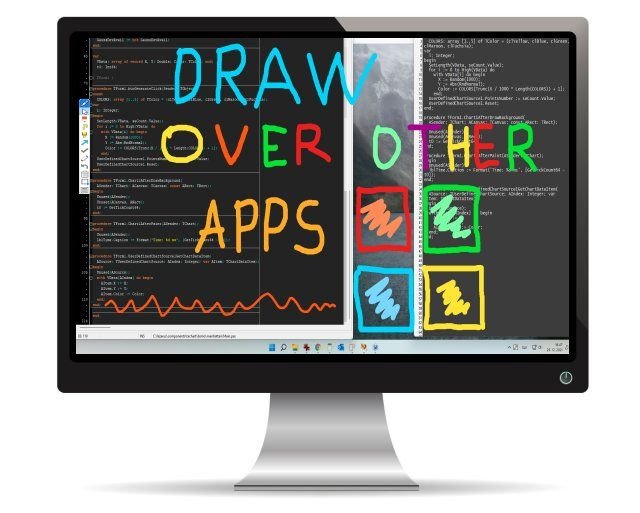 FontSketch is a powerful software designed to provide a seamless drawing experience without the need to switch between different applications. This software stands out by allowing you to draw over other applications in windows using a glass sketchpad. This means you can work simultaneously with other applications without experiencing any lags or delays. Whether you're a professional, a student, or simply someone who enjoys sketching, this feature is particularly useful.

What sets FontSketch apart is its versatility. It can be utilized in various fields including education, business, and personal use. Moreover, the software is incredibly user-friendly. Even if you have no prior training or expertise, you can start using it immediately without spending a significant amount of time learning how to navigate the software.

One of the standout aspects of FontSketch is the free trial period it offers. This allows users to test the software and explore all of its features before making a commitment. Once the trial period ends, FontSketch is available for free but only for private, non-commercial use. Companies and other government organizations will require licenses for their users and devices. However, it is important to note that the software remains free for schools, universities, charities, and humanitarian organizations.

In conclusion, FontSketch is an excellent software solution for individuals who need to draw over other applications while working on their computer. It caters to both novices and professionals alike. Its seamless functionality, coupled with its user-friendly design, makes it a valuable addition to any artist's software toolkit.
What's New
Version 3.2: Fixed memory management issues
Version 3.1: - Added Export Sketch feature
- Improved Stamp functionality
- Fixed minor memory management issues
Version 3.0: - New core
- Improved area selection
- Using polybezier for drawing lines and arrows.
- Resolved memory leaks
- Fixed bugs
Version 2.3: - new color control algorithm
- splash screen removed