Furcadia is an MMOG with a variety of features, including games, roleplaying, guilds and world creation. It offers a graphical interface and provides opportunities to connect with people from around the world.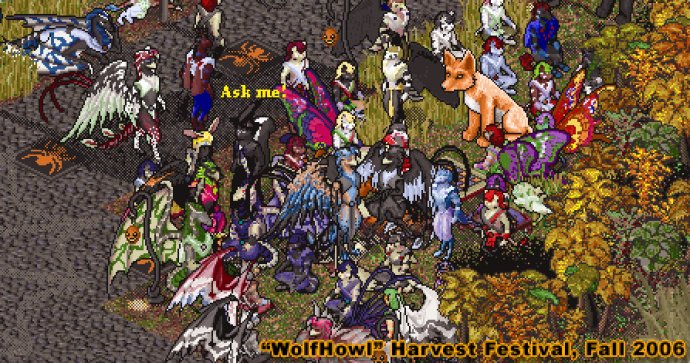 Are you looking for a magical world where you can explore and interact with others? Look no further than Furcadia. This MMOSG offers a fully graphical environment where animals walk on two legs and speak. With an isometric perspective, it's easy to interact with others and immerse yourself in the world around you.

One of the standout features of Furcadia is the ability to create your own customizable avatar. You can then explore this friendly environment with rich, player-driven content. Over the years, Furcadia has become an established online community that's become a second home to many.

Step into an interactive experience unlike any other with Furcadia. Roleplay in an enchanting medieval setting or socialize with other players. Participate in games, make friends, join a guild, tell stories, and meet interesting people from all over the world. You can even use the intuitive building tool to create your very own world and make it accessible to other Furcadia members.

The fantasy theme of Furcadia appeals to all ages and makes it an online experience the whole family can enjoy. Plus, with low system requirements and an easy-to-use interface, it's appealing to a large audience.

Perhaps one of the biggest draws of Furcadia is the player-created content. This ensures that every visit to Furcadia is different and new surprises await you each time you dive in. So why not leave the real world behind and explore the magical world of Furcadia today?
What's New
Version 27B: The new version introduces new avatars and Furcadia Pounce, a brand new way to keep in touch with your friends!
Version 26: N/A
Version 25: N/A
Version 24: N/A
Version 23B: N/A
Version 23A: N/A
Version 023: N/A