Convert OST to EML" is a software solution that enables users to convert Outlook OST data files into EML format. This tool enables users to save email messages from OST files into EML format with ease.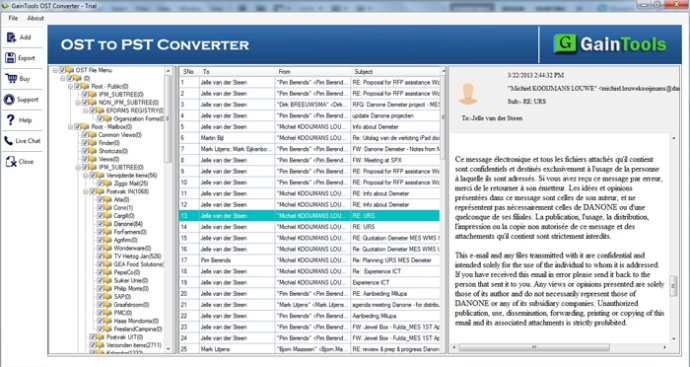 This software review discusses the most important tool for converting OST to EML format. It is a reliable solution that allows users to perform batch conversion of OST files to EML format. The software can safely export EML messages from OST files without any data loss. It is specially designed using robust algorithms that provide a user-friendly interface for users. The tool has an interface that is so easy to use that it can be easily managed by any user to save OST emails in EML format.

It efficiently extracts all data from OST files and converts them to EML format, preserving the integrity of the data. This tool easily solves the problem of accessing one's OST data in any EML-based email client. The conversion of OST to EML format is very simple for users. The application itself explains the entire conversion process and securely performs the conversion process. To convert OST to EML format, users must select the OST files/folders and the destination location with the help of software panels. Users need only go through the available option of the software and save them in EML format.

If you have an inaccessible OST file that is not working and you are looking to switch your email client from Outlook to Windows Live Mail or any EML-based email client, there is no direct method for users to export OST to EML format. In this case, users must choose any third-party OST to EML conversion utility to save OST emails in EML format. Overall, this tool is an excellent option for any user looking to convert OST to EML with ease and reliability.
What's New
Version 1.0: New Version Updated