GainTools PST to EMLX is a comprehensive software solution that enables users to convert their PST files to EMLX format with ease. It fully supports both ANSI and Unicode versions of PST and ensures accurate migration of data.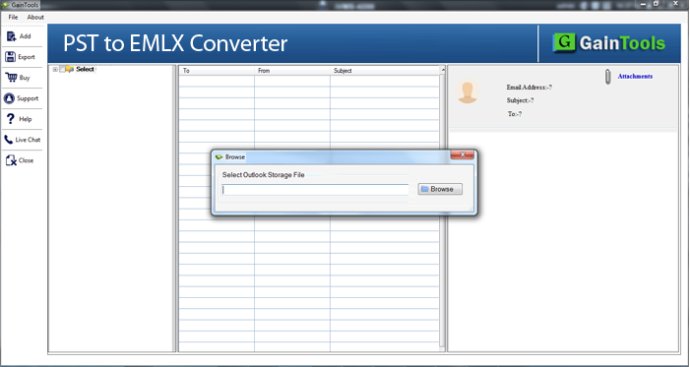 If you're a Windows user of MS Outlook and want to access PST files on Apple Mail, you may find that conversion to EML/EMLX/MBOX is necessary. Unfortunately, PST files don't support other email clients, so users must choose between seeking technical assistance or installing a conversion solution to export PST data. If you have numerous PST files to convert, installing a third-party application like GainTools PST to EMLX may be beneficial.

This user-friendly software for Windows can export ANSI and Unicode versions of PST files to EMLX. It also offers the flexibility of browsing locally saved PST files and selecting the appropriate one for migration. Once the first step of uploading a PST file is done, users are only three steps away from achieving their conversion goal.

Additionally, this advanced application comes with an in-built preview button that allows users to view PST file data. Within the preview box, users can preview all folders of PST and items of each folder.

Overall, the installation of the free trial version of this program provides 30 days of testing. Users can closely examine the application's key features before committing to the lifetime license validity. Download GainTools PST to EMLX today and take advantage of its capabilities.
What's New
Version 1.0.1: N