Gammu is a software library and command line tool designed to interact with mobile phones from various manufacturers. While support for various models may vary, most devices should be able to perform basic functions with the application.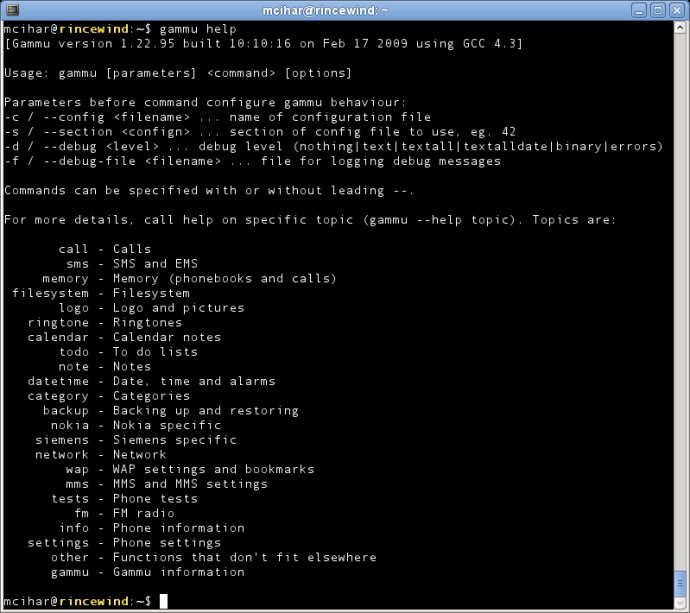 Gammu is a versatile command line utility and library designed to work seamlessly with mobile phones from a multitude of vendors. While support for various device models varies, the program functions with basic features on most devices. Additionally, the software is capable of working with a wide range of mobile phone features, including contacts, messages (SMS, EMS, and MMS), calendar, todos, filesystem, integrated radio, camera, and much more.

Moreover, Gammu also supports daemon mode, enabling it to send and receive SMS messages autonomously without user input. Overall, Gammu is an exceptional software solution for users who need a reliable tool for managing their mobile devices that is both flexible and easy to use.
What's New
Version 1.42.0: Maintenance release including bug fixes contributed over past year.