Generate Word List is a powerful tool for Windows that quickly creates word lists for various applications. Its advanced features allow for fast and efficient generation of word lists.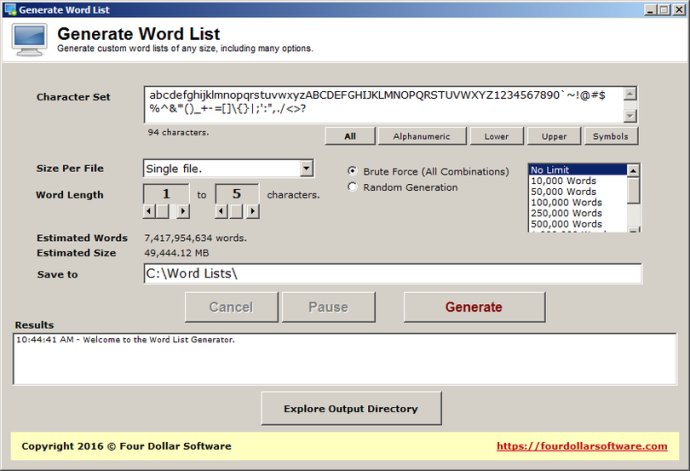 If you're on the hunt for an advanced Windows word list generator, look no further than Generate Word List. With top speeds and the ability to generate lists for a wide range of applications, this powerful software is a game-changer.

But that's not all - with Generate Word List, you can start creating lists of any length with just a click of a button. And thanks to multiple list types and customizable character sets, you can be sure that you're only creating the data that you need.

Another valuable feature is the option to automatically write to separate files, perfect for handling larger word lists. Plus, with a built-in calculator, you can estimate the number of words in your list based on various parameters and predict how much disk space it will require.

In short, if you're looking for a reliable, feature-packed word list generator for your Windows device, Generate Word List is definitely worth checking out.
What's New
Version 1.0: No Recent Changes