This software allows you to encrypt PDF files with passwords and control various actions including editing, printing, copying, signing and more. It also supports decryption of PDF files.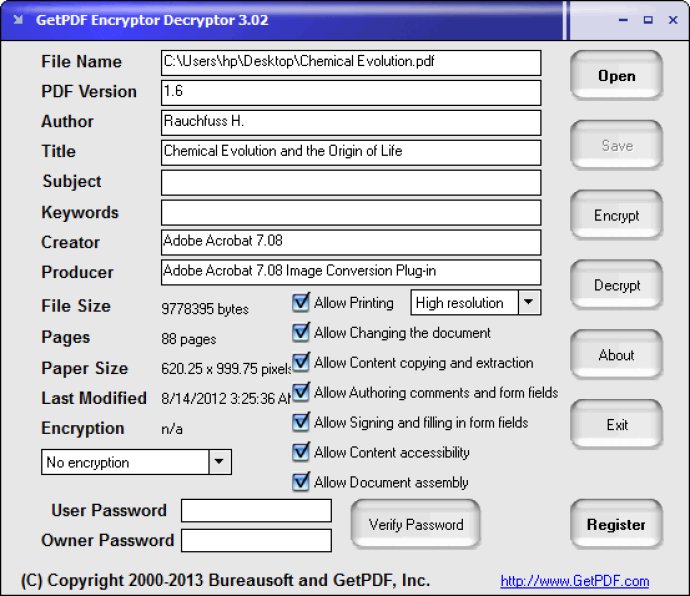 The GetPDF Encryptor Decryptor software offers an excellent solution for encrypting and decrypting PDF files. It allows you to add passwords to protect your PDF files with a high degree of control over how they can be accessed.

You can easily control various actions on the PDF file that include printing, copying, extracting, signing, filling, assembling or merging. This makes it easy to ensure that your PDF files are secure, and nobody can access them without your permission.

Additionally, this software is very easy to use as it is a standalone tool and does not require Adobe Acrobat. This means that you don't need to install any other software to use it.

Overall, the GetPDF Encryptor Decryptor provides a simple yet powerful solution for encrypting and decrypting PDF files. It is a reliable tool that ensures that your PDF files remain secure at all times.
What's New
Version 3.02: Add Support for encrypted PDF 2.0 files. Support Windows 8.1 64-bit.