This software allows splitting of a PDF file into individual pages or saving selected pages as new PDF files. Ideal for users who need to extract particular pages from a larger PDF document quickly.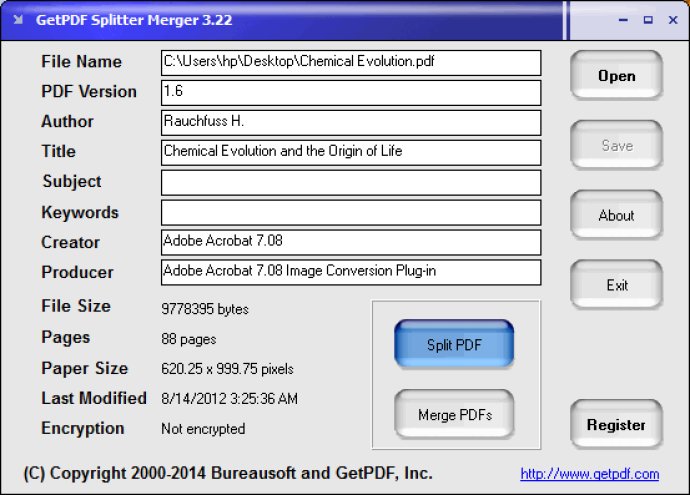 GetPDF Splitter Merger is a software tool that can be used to split and merge PDF files with ease. This program enables users to extract single-page PDF files from a larger document, or save specific pages as separate PDF files.

Not only that, but it also allows users to merge multiple PDF files in a custom order to create one cohesive document that maintains the original look and feel of the source documents. Whether compiling a PDF with multiple sources or simply adding pages to an existing document, this program offers unparalleled flexibility.

Additionally, with GetPDF Splitter Merger, users can specify page ranges and easily split PDF files based on page number or custom range. Plus, the program allows users to view, modify and update the summary information or document properties of any PDF file.

What's more, this utility is a standalone program, meaning that it doesn't require Adobe Acrobat to function. Overall, GetPDF Splitter Merger is a must-have tool for anyone who frequently works with PDF files and needs to split or merge them.
What's New
Version 3.22: Fixed bugs, optimized for Windows 8.1 64bit