Access a comprehensive Handbags Database with instant download options, including MySQL, MS Access, CSV, and other Delimited Formats. The database includes all business-related data, content databases, and lists for your convenience.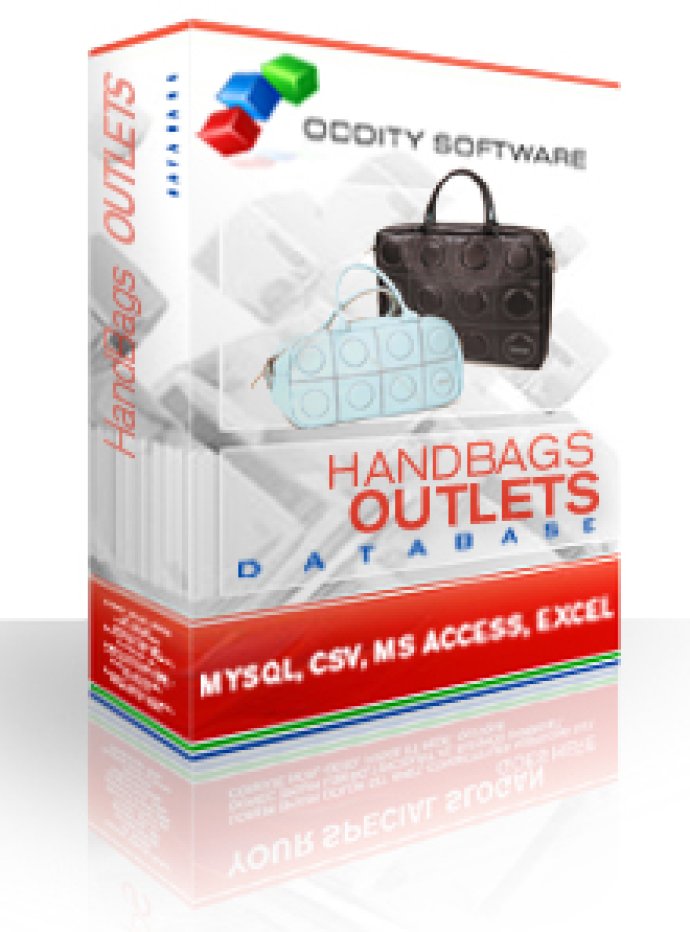 As a software for the fashion industry, this database is a must-have for anyone who wants to stay up-to-date with the latest trends and collections in the world of handbags. With listings in over 15 subcategories such as Leather Goods Wholesale & Manufacturers, Jewelers, Handbags Wholesale & Manufacturers, and more, it is easy to find what you are looking for.

Whether you are a wholesale buyer, a retailer or simply a fashion enthusiast, this software will provide you with all the information you need. It covers everything from women's accessories retail to department stores and even handbag repair. This means that you can easily find the perfect handbag for any occasion, whether it is a formal event or a casual weekend outing.

One of the key features of this database is its user-friendly interface. The software is easy to navigate, and the listings are organized in a logical and intuitive manner. This makes it easy to find what you are looking for, even if you are not familiar with the fashion industry.

The database is updated on a regular basis, which means that you will always have access to the latest information. This is particularly useful for retailers and wholesalers who need to stay up-to-date with the latest trends in order to remain competitive.

Overall, this software is an excellent choice for anyone who is looking for a comprehensive database of handbags. With its wide range of subcategories and user-friendly interface, it is an essential tool for anyone who wants to stay ahead of the curve in the world of fashion.
What's New
Version 1.0.0: N/A