HT Parental Controls enables digital parenting with ease by guarding children against inappropriate and harmful content, imposing computer usage rules, and monitoring their activities.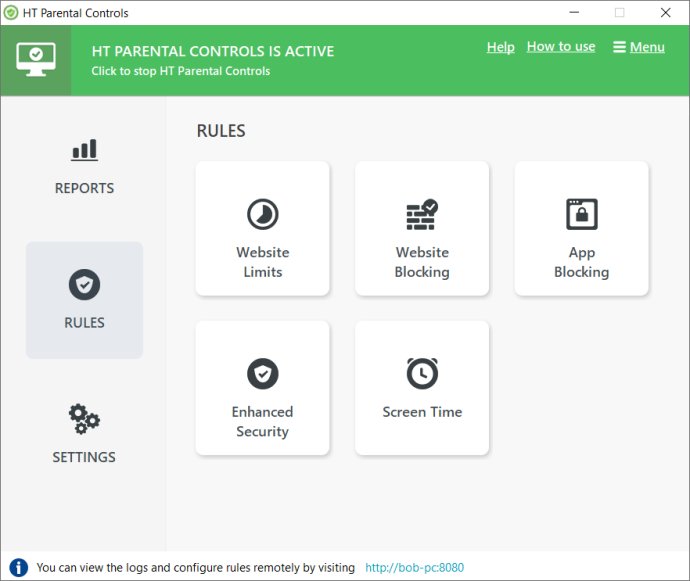 As a digital parent, you need reliable software to help you protect your child from harmful online content, and HT Parental Controls is the perfect solution. With superior features and an easy installation process, this software helps you set rules for computer use and block/limit annoying activities in a friendly way.

The software offers a range of options, including getting reports of computer activities, blocking access to websites and apps, or limiting specific sites. As a result, HT Parental Controls is a versatile tool that is highly useful for parents who want to safeguard their children's online experiences.

One of the most impressive features of this software is its ability to block inappropriate content, including social media sites and specific websites. You can also allow only white-listed websites, block games and apps, and view reports of all computer activities.

Overall, HT Parental Controls ensures that concerned parents can shield their children from harmful online activities effectively. If you want to protect your family today, complete the simple installation process and enjoy a safe and healthy online environment for your family.
What's New
Version 21.6.7: improvement