HTML-Protector Decrypter is a useful tool for Windows that enables users to decrypt web pages that have been encrypted with HTML-Protector. This gadget is small and easy to use, making it a handy solution for anyone who needs to access encrypted web pages.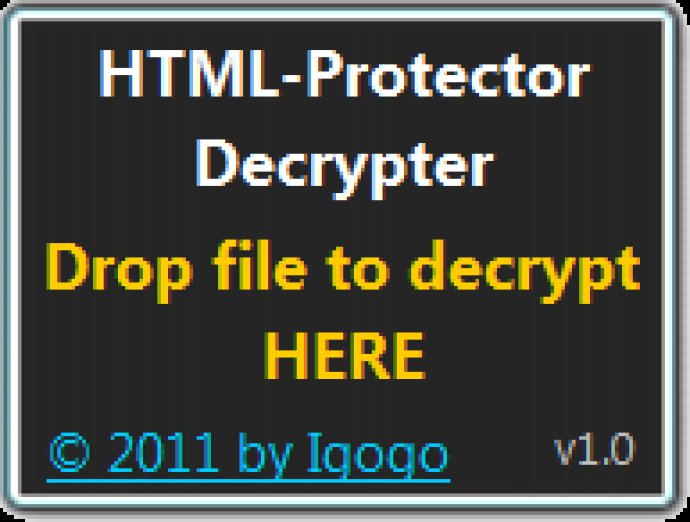 If you're looking for a Windows gadget to decrypt HTML-Protector encrypted pages, look no further than HTML-Protector Decrypter. This small but powerful program takes care of the process effortlessly - simply drag and drop the file you want to decrypt and let it do its thing.

One thing we particularly appreciated about HTML-Protector Decrypter was its ease of use. Even if you're not particularly tech-savvy, you'll find this program straightforward and intuitive. Plus, its compact size means it won't eat up valuable disk space on your computer.

In terms of speed and efficiency, HTML-Protector Decrypter also impressed us. We found that it decrypted pages quickly and without any errors. And if you encounter any issues, the program provides helpful error messages to help you troubleshoot.

Overall, we highly recommend HTML-Protector Decrypter as a reliable and convenient tool for decrypting HTML-Protector encrypted pages. Whether you're a seasoned web developer or simply looking to decrypt a page for personal use, this program is definitely worth checking out.
What's New
Version 1.3: N/A
Version 1.2: N/A
Version 1.1: N/A