HTML2EXE is a software that enables users to compile HTML pages or websites into a single e-book file with images and a built-in browser for easy viewing.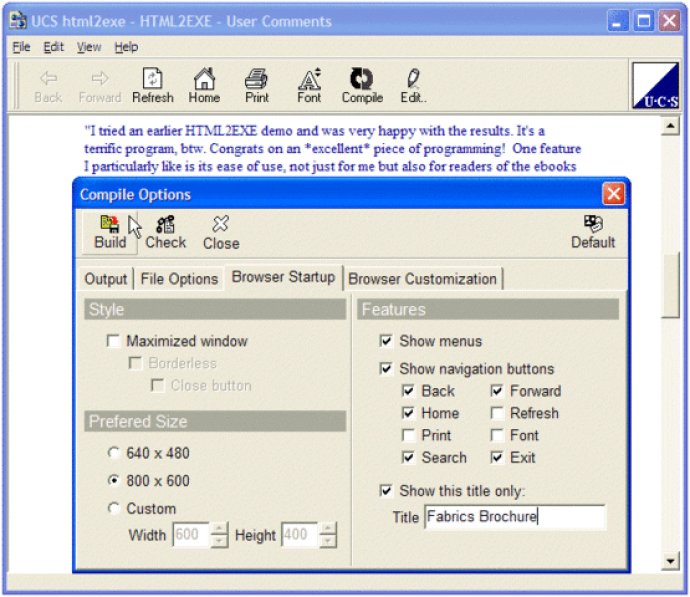 If you're looking for a hassle-free way to compile your HTML documents, look no further than HTML2EXE. This HTML compiler can take a single HTML page or an entire website and turn it into an easily distributable e-book file that includes your html and images. Plus, it comes with a built-in browser that automatically loads and views your HTML, making it easy for end-users to access the content.

One of the best things about HTML2EXE is that it works with Windows 3.1 and newer versions, so you don't have to worry about compatibility issues or the power of your end-user's PC. This means you can distribute your e-book file to a wider audience without worrying about system requirements.

In version 2.2, HTML2EXE adds a full site search engine to your e-books, making it easier for users to find the information they need. Additionally, you'll have improved control over your e-books, giving you the flexibility to customize your content and layout to suit your needs.

Overall, HTML2EXE is an ideal solution for anyone looking to compile and distribute their web content and other documents by email, CD-ROM, or even floppy disk. It's easy to use, versatile, and perfect for anyone looking to create high-quality e-books without any hassle.
What's New
Version 2.2: N/A