iMeme is an online community where users can search, install and share funny memes, puns, GIFs, and videos with others.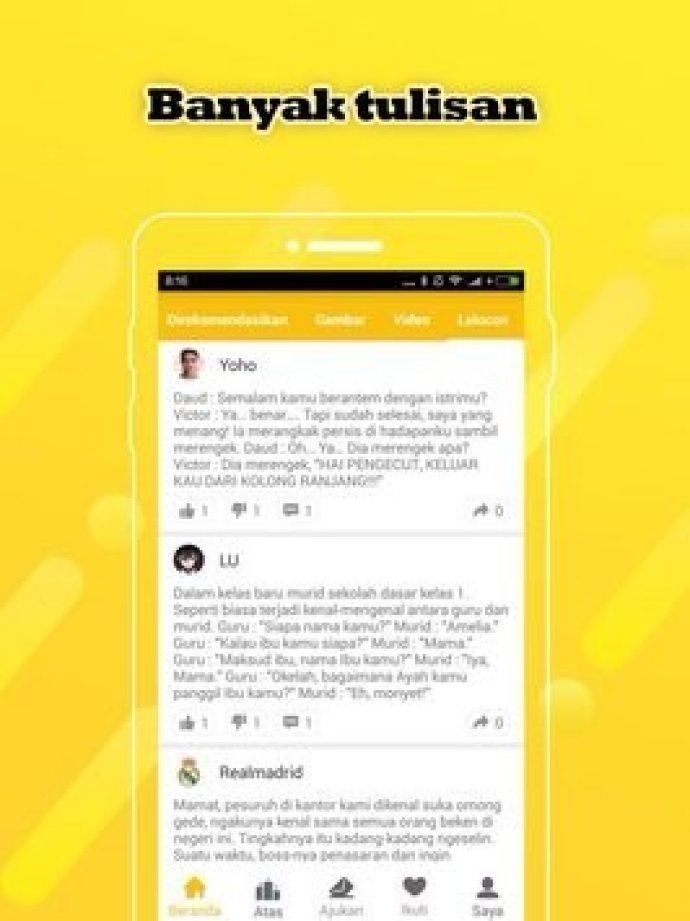 iMeme is a fantastic community platform that allows users to search, install and share their favorite memes, puns, funny GIFs, videos and more online. With iMeme, staying up-to-date with the latest stories and trends is simple and easy. Plus, you can thoroughly enjoy fresh and entertaining comments on any topic you like.
As an iMeme user, you are connected to a worldwide community of people with similar interests. You can add new friends and meet like-minded individuals from all over the world.
One of the best things about iMeme is that you can access it on various devices; it's not limited to your mobile phone. So, whether you're at home or on the go, you can keep up-to-date with the latest memes and trends.
Furthermore, iMeme always recommends personalized content, based on what you most enjoy. Plus, if you come across a meme or trend worth sharing, you can tap and send it directly to your friends. Be the first to share the most popular content.
In summary, iMeme is a fantastic platform, perfect for avid meme lovers. With the app's user-friendly interface, you can quickly find your favorite content, share it with your friends, and connect with other like-minded individuals worldwide.
To know more about iMeme, feel free to reach out to customer service at
[email protected]
or visit their Facebook page at / iMemeOffical/. Download the app now and experience iMeme for yourself!
What's New
Version 1.0.6.180506: Bug tetap