Easy Meeting Classic by Inletex is a user-friendly desktop sharing solution that can replace basic NetMeeting features on Windows 7 and Windows 8.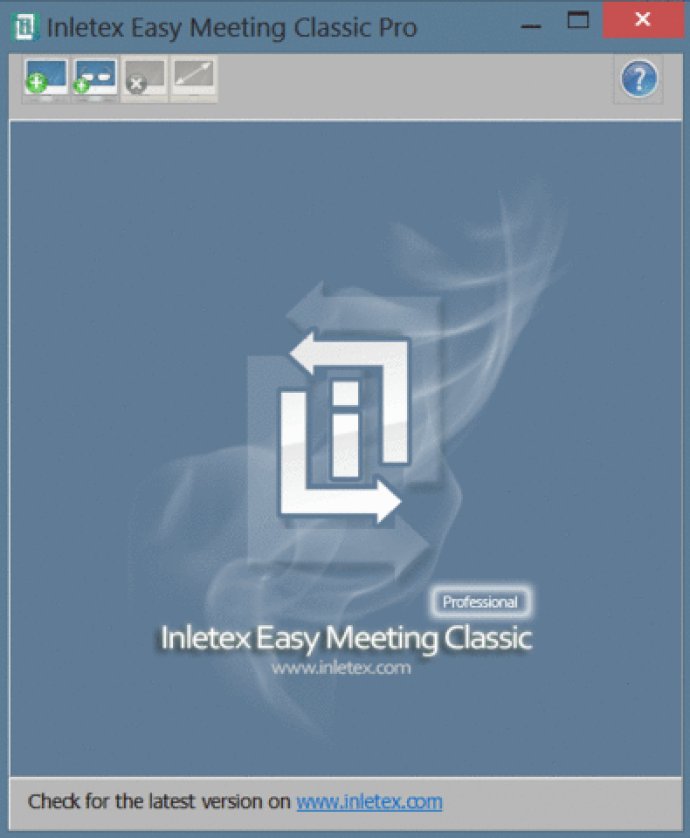 Are you looking for a basic software solution that provides NetMeeting functionality? Look no further than Inletex Easy Meeting Classic. This software is compatible with Windows 7, Windows Vista, and Windows 8, making it a great option for many users.

Using Inletex Easy Meeting Classic, desktop sharing is a breeze. This feature is similar to what you would find in NetMeeting but with the added ease of use that comes with this software package.

One of the most notable aspects of Inletex Easy Meeting Classic is how easy it is to use. Whether you want to share your desktop or join a shared session, it is all accomplished with just one click. As a user, this streamlines the process of online collaboration and makes it simpler than ever.

Inletex Easy Meeting Classic offers a variety of features to make it an effective software option. The one-click operation feature is a highlight, allowing users to create and join shared sessions with ease. Additionally, Inletex Easy Meeting Classic is designed for LANs/WANs, meaning that data never leaves your network. No registration, ID creation, or internet connection is required – only an IP address.

High performance and security are also top priorities with Inletex Easy Meeting Classic. Thanks to a peer-to-peer connection setup, computers are able to talk directly to each other, resulting in a fast and secure experience for all users. Overall, Inletex Easy Meeting Classic provides a trustworthy software solution that is both user-friendly and effective.
What's New
Version 1.20: No installation required. Zero footprint.
Version 3.00: N/A
Version 2.71: N/A
Version 2.0: N/A