Morovia Interleaved25 font is a software package that includes 10 true type fonts and a tool kit. It offers 5 different barcode heights at any point size and allows the user to choose between human readable text or no text at all.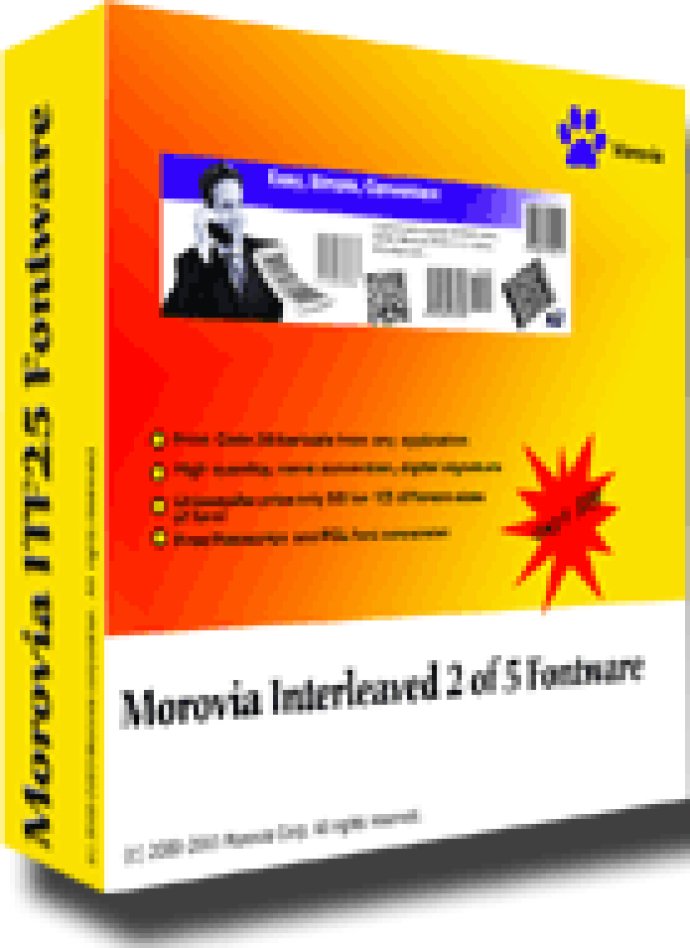 The Morovia Interleaved 25 Barcode font is a reliable solution for printing barcodes. This fontware package includes 10 true type fonts and a language tool kit, making it a smart and simple solution to your barcode needs.

One of the key features of this font is the ability to choose from 5 different barcode heights at any point size. Additionally, users can decide whether they want human-readable text included or not. This versatility ensures that the font meets all requirements for barcoding projects.

Users can print barcodes using word processors and spreadsheets. The FontPal software, included with the package, is used to calculate barcode checkdigit(s) and build mapping strings. Both Visual Basic and ANSI C language source codes are provided, allowing for the integration of the font into your own applications, subject to licensing agreements.

Overall, we are confident that you will find the Morovia Interleaved 25 font to be an excellent solution for all your barcode printing needs.
What's New
Version 3.0: N/A