This software permanently removes internet history to ensure privacy and security from other users. No recovery software can retrieve deleted data.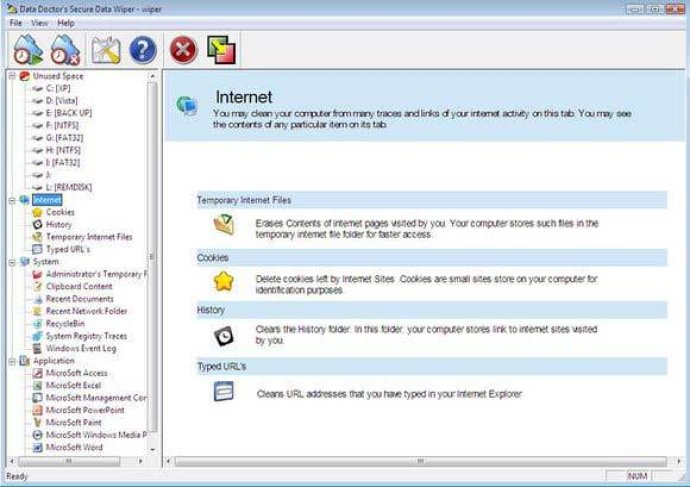 This internet history eraser software provides a safe and secure way to remove unwanted data from your internet browsing history. It effectively removes all tracks of your internet activities from internet explorer, browser history, URL path history, address bar drop-down list, windows temporary folder, cookies, and other internet records.

Once the data has been deleted by the software, no one recovery software can retrieve the information. This ensures that your internet activities remain private and confidential.

The software is easy to use and runs on any windows-based operating system, including windows 98, 2000, server2003, XP, Me, NT 3.x, NT 4.x, vista starter, vista home basic, vista home premium, vista enterprise, and vista ultimate.

Internet explorer's history record stores all the information about the sites you visit and downloaded files, including HTML and graphics. It also keeps a record of all URL path lists and searches. This data is accessible by anyone, so if you want to permanently remove these records, you can download the free trial software for internet history eraser.

The software guarantees complete data erasure support on windows-based FAT/NTFS file system. It also eliminates temporary files from the disk, which increases disk space and improves system performance.

In conclusion, the internet history eraser software is an effective and efficient tool for maintaining the privacy of your internet activities. With its user-friendly manual and best graphical user interface, it's easy to navigate and operate. Whether you're a private individual or a business, this software can help keep your internet activities safe from prying eyes.
What's New
Version 9.0.2.6: added support for windows vista
Version 3.0.1.5: added support for windows vista