This software is ideal for small businesses as it offers a comprehensive solution for inventory management. It includes features like invoice generation, email integration, and statistical analysis. The reminder feature helps with deadlines and customer notifications, making it user-friendly and efficient.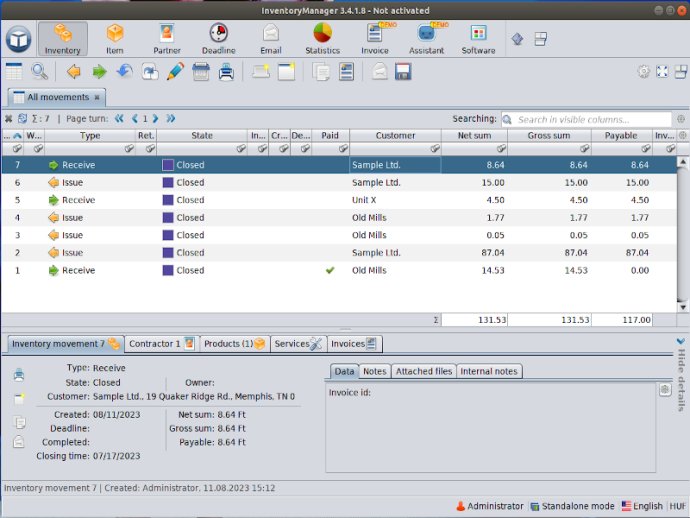 Are you in search of a multi-PC inventory software that is perfect for small businesses? Look no further than InventoryManager. This software has been designed with simplicity in mind and offers a wide range of helpful tools to make managing your business a breeze.

One of the standout features of InventoryManager is its integrated modules. These modules include everything from reminder and email capabilities to statistics tracking. With the reminder module, you can easily keep track of deadlines and ensure your customers are well-informed. The email module allows you to create personalized email templates to send to your mailing list.

Of course, the standard package also includes an inventory module and a customer manager. These essential tools help you keep track of your inventory and manage your customer relationships effectively. However, the most important feature of this software is the integrated invoice module. This module makes generating invoices for your orders incredibly easy, streamlining the billing process for your customers.

InventoryManager focuses on simplicity at every step of the way. It only includes the most basic functions, ensuring that anyone can use it, regardless of their level of computer expertise. This software is a must-have for small business owners who want to streamline their inventory and invoicing processes.

In conclusion, if you're looking for a user-friendly and efficient inventory software for your small business, InventoryManager is the perfect choice. Its integrated modules, simplicity, and essential features make it an excellent tool for streamlining your inventory and invoicing processes.
What's New
Version 3.4.2.1: Integrated chat GPT model, faster operation, small bug fixes.
Version 3.4.1.8: Integrated chat GPT model, faster operation, small bug fixes.
Version 3.2.7.8: First release.