Secure your private videos, photos and documents for free with this app. Password-protect folders, files and USB drives. Encrypt any number of files with your own private key, and store them wherever you like.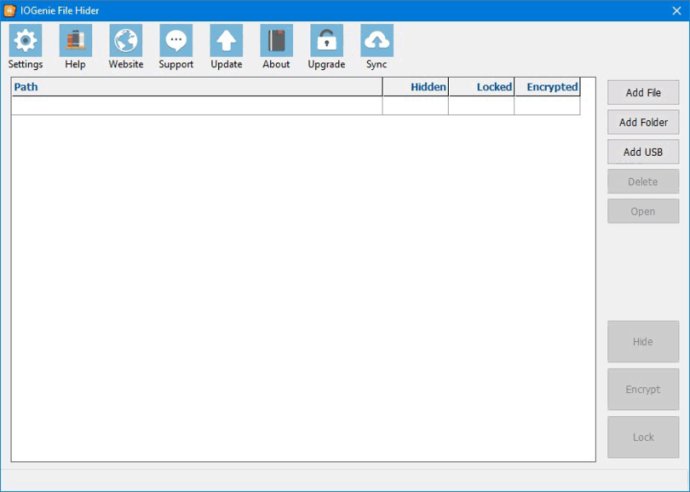 IOGenie File Hider is a software that effectively hides and encrypts your private videos, photos, and documents. With this app, you have the capability to hide files, folders, and even USB drives with a password lock for added security. One of the app's greatest features is its ability to encrypt an unlimited quantity of files with your own personal private key, and you can choose to keep your files anywhere you want.

IOGenie File Hider also offers no restrictions on the size of the files you can protect, and you can instantly make these files and folders invisible, inaccessible, while also ensuring their protection against modification and removal.

Notably, files from hidden folders will not be lost even if someone tries to eliminate its sub-directory. Moreover, the app intelligently recognizes system folders and critical program files, ensuring its stability by preventing them from being hidden or encrypted.

One great aspect of IOGenie File Hider is that it is a safe and reliable software that doesn't modify Windows file system structure. The app boasts of an intuitive and extremely easy-to-use user interface suitable for both computer novice and experts. With just a few mouse clicks, you can hide, encrypt and lock important files, thus keeping them away safely from prying eyes while also protecting your privacy on local computers and online.
What's New
Version 1.3: New release.
Version 1.2: New release.