IPNetInfo is a compact tool to retrieve comprehensive details about an IP address including the owner, country/state name, range, and contact information like phone, fax, and email. It's an effective solution to quickly know an IP address's complete profile.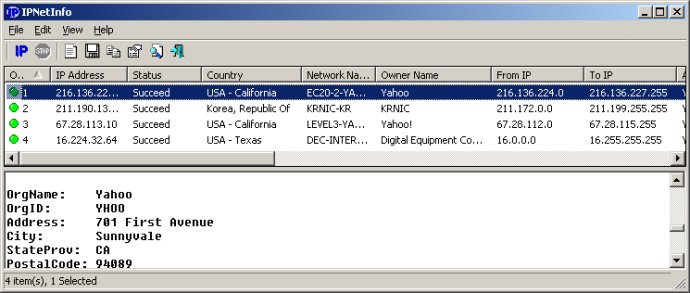 IPNetInfo is a software tool that has been designed to help users easily obtain vital information about an IP address; including the name of its owner, the country/state where it is registered, as well as the range of IP addresses it falls under. In addition to this, users can also view important contact details like addresses, phone numbers, fax numbers, and email IDs.

One of the key benefits of this utility is that it can be leveraged to trace the source of unsolicited emails. To use this functionality, simply copy the headers of the email message into IPNetInfo's interface. The software then automatically extracts all of the IP addresses it finds within the headers and provides detailed information about each IP address.

In summary, IPNetInfo is a valuable tool that can quickly and accurately provide information about any given IP address. Whether it is used to trace spam or the source of other unwanted messages, this software can help protect users from cybercrime while enabling them to make informed decisions about how to respond to these threats.
What's New
Version 1.95: N/A