Our software recovers deleted iPod music, repairs crashed audio and video files, restores not detected digital photos and images, and regains music library, play count, playlist, and rating. It also repairs lost data caused by corruption, deletion, or improper restoration.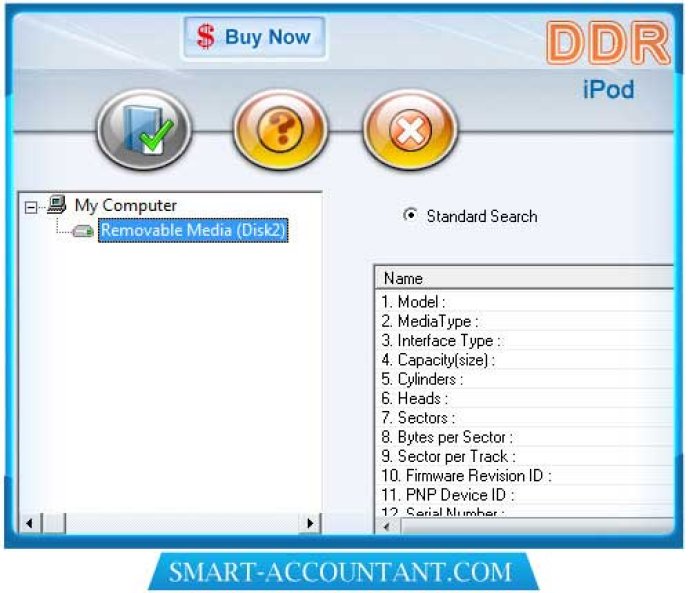 If you're looking for an effective iPod music recovery software, then look no further than this review. This application is designed to help you undelete and repair formatted data files that have been accidentally lost due to various causes like a virus attack, hardware error, improper restoration, wrong operation, or even if factory settings have been reset.

One of the great things about this iPod iTunes updated software is that it retrieves lost iTunes library information, including WAV, AAC/ M4A, MP3, AIFF, Protected AAC, Audible audio book, Apple lossless audio file, and QuickTime video formats. It is a versatile program that can recover almost any file format that is compatible with an iPod.

In addition to this, the iPod picture retrieval utility has the ability to display .bmp, .gif, .tiff, .jpeg, .png, and .jpg image file formats. It is a useful feature if you happen to have lost important images from your device.

This free download iPod music recovery software supports all major Apple iPod models such as iPod classic, iPod shuffle, iPod mini, iPod nano, iPod first generation, iPod next generation series, iPod Hi-Fi, and iPod U2. It is an ideal software for users with iPods of different models.

The software is designed to retrieve erased picture, video, games, images lost due to deletion, corrupt or frozen iPod files and folders, or any human error. Its advanced features include support for the retrieval of damaged and corrupted Macintosh data on Windows 98, Me, NT, 2000, XP, 2003, and Vista operating system.

Some of the benefits of using this software include its ability to recover data even if "DRIVE NOT FORMATTED" message is displayed by your system while accessing iPod with a computer. It also restores corrupted, damaged, or frozen iPod music files and folders from the iPod flash memory drives.

Furthermore, this iPod music recovery application ensures data recovery even from accidentally formatted iPod memory or accidental iPod factory settings reset operations. It also supports all iPod models like Apple, Toshiba, Samsung, Sony, iPod mini, iPod first generation, iPod next generation series, iPod Hi-Fi, iPod U2, etc.

Overall, this iPod music recovery software is a great choice for users who want an easy-to-use and effective program to recover their lost data from iPods. With its many powerful features and compatibility with different iPod models, it is definitely worth considering.
What's New
Version 9.0.1.5: Support for latest music file format