iSeeGuard Keylogger records all computer activity, including keystrokes, online chats and content copied to the clipboard. It observes user actions to provide a comprehensive view of computer usage.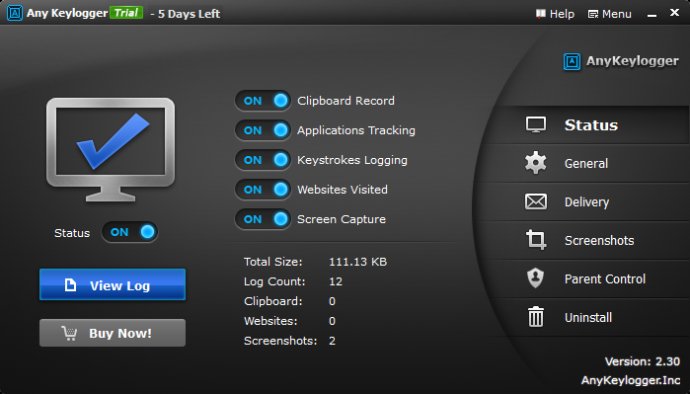 If you're looking for one of the best computer tracking software out there, look no further than iSeeGuard Keylogger. This software is highly versatile and can be used for parental control, employee monitoring, and private detective services. With nine advanced computer monitoring features, iseeGuardlogger has everything you need to keep track of what's going on with the monitored computer. Not only that, but it also records everything in detailed logs that are automatically sent to you via email.

One of the best things about iSeeGuardkeylogger is that it takes up very little memory and always runs in stealth mode to prevent detection on the monitored computer. This means that you can protect your settings and logs from anyone who might try to access them. Additionally, you can use this software to block websites, specific applications, or even set limits for certain users. And if you want to see what people have been doing on your computer when you're not around, you can take automatic screenshots at regular intervals.

But perhaps the most impressive feature of iSeeGuard keylogger is its ability to secretly log everything typed into the computer. This means that you can see every keystroke made on the monitored computer, including usernames, passwords, and messages. And if you want a complete report of everything your kids (or employees, etc.) are up to online, you can have that emailed to you as well.

Overall, iSeeGuard Keylogger is an excellent piece of software that offers a wide range of features essential for keeping an eye on a monitored computer. Whether you're a parent, employer, or private investigator, this software is definitely worth checking out.
What's New
Version 3.0: N