iSimSoftware's Whatsapp Bulk Message Software is a program designed for mass messaging on the Whatsapp platform. It streamlines the process of sending messages to multiple recipients, making it easier for businesses to communicate with their clients and customers.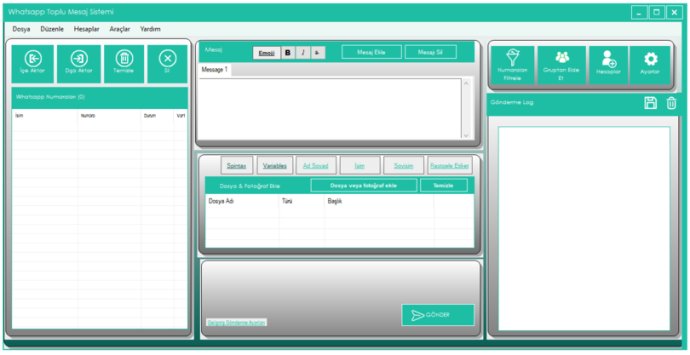 If you are looking for a reliable and efficient way to send bulk messages on Whatsapp, then isimSoftware's Whatsapp Bulk Message software is just what you need. This program allows users to send messages to multiple contacts at once, without having to type out each message individually on their mobile device.

One of the key features of this software is its ability to send private messages that are personalized with the recipient's name or other variables. This means that you can customize your message to better connect with your target audience, and increase the chances of getting a response.

Another useful feature is the ability to import multiple contacts from CSV, TXT files, or by copying and pasting. With this feature, you can quickly and easily create a list of recipients that you want to send your message to.

Of course, the real power of this Whatsapp Bulk message software lies in its bulk send functionality. With this feature, you can send messages to all contacts, including those who are not saved in your address book. This can help you reach a wider audience and get your message in front of more potential customers.

Other advanced features of this software include the ability to send messages to contacts from Whatsapp Groups, a post-sending log that lets you see who received your message, scheduled send for automation, and number filter for targeting specific groups of contacts.

Overall, isimSoftware's Whatsapp Bulk Message software is a must-have tool for any business or individual who wants to improve their Whatsapp marketing and delivery capabilities. And best of all, it's completely free to use!
What's New
Version 1.0.1: New release