Escape a laboratory with a jetpack on your back in this tap-to-play game. Avoid blocks and lift your hero as high as possible. Play to reach the highest point.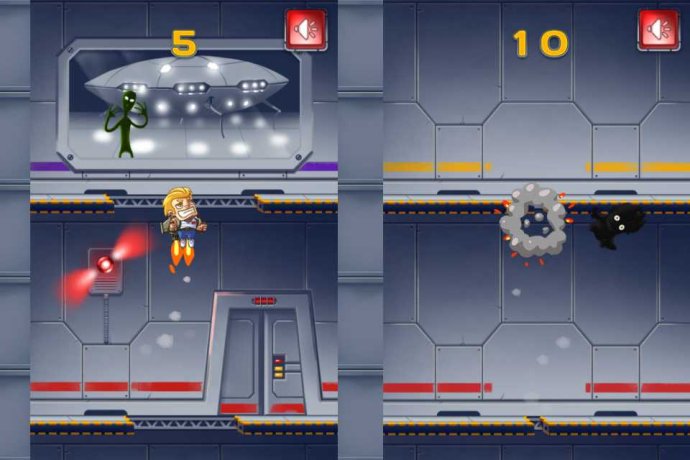 If you're looking for an exciting new html5 game, Jetpack Escape is definitely worth checking out. This marvelous jumper game features a brave hero on a mission to escape quickly from a laboratory with aliens. With moving blocks in his way, our hero must use his jetpack to fly higher and higher.

The game is incredibly simple to play – just tap on the screen to help our hero accomplish his escape mission. As you progress through different levels, you'll need to avoid obstacles and use your jetpack strategically to reach new heights.

One of the things that sets Jetpack Escape apart from other jumper games is its high-quality graphics and smooth gameplay. You'll feel fully immersed in the game as you guide our hero through the underground laboratory and watch him soar through the air.

Overall, Jetpack Escape is a fun, addictive game that will keep you coming back for more. Whether you're an experienced gamer or just looking for a bit of casual entertainment, this game is definitely worth a try. So why not download it today and see how high you can help our brave hero fly?
What's New
Version 1.0: N/A