JSD Accounting is a free accounting software suitable for small to large businesses. It allows for creation of unlimited companies and multiple user access while utilizing an online database.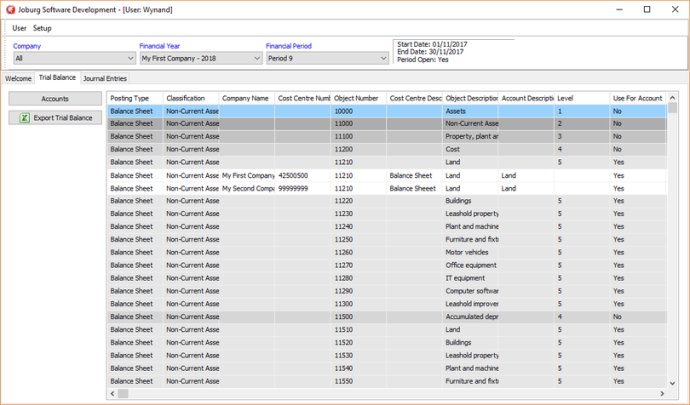 JSD Accounting is a free accounting software that caters to small and large organizations. It offers a range of functionalities that are essential in accounting. One of its best features is the ability to create multiple companies, each with an unlimited number of users and cost centres. Moreover, user access rights can be specified for every user.

Creating a trial balance is effortless with JSD Accounting. The software automatically generates a trial balance when you create a new company. The format of the trial balance adheres to the International Financial Reporting Standards (IFRS). Creating accounts is easy as you only need to expand the standard trial balance with your cost centres. The software lets you create journal entries that are linked to the accounts.

JSD Accounting makes data exporting simple. You can export your trial balance to Microsoft Excel. The exported file will also contain an income statement and balance sheet. Additionally, JSD Accounting offers online help with comment functionality, which covers most of the forms in the software.

Overall, JSD Accounting is a valuable tool for organizations looking for free accounting software. With its range of functionalities, user-friendly features and compliance with IFRS standards, JSD Accounting ticks all the boxes for businesses looking to streamline their accounting processes.
What's New
Version 1: This is the first release of JSD Accounting. Features include the following:
Creation of unlimited number of companies per user, multiple users per company and export of detailed financial statements.