Kigo's Amazon Prime Video Downloader software allows users to download movies, TV shows, original series, and documentaries from Amazon Prime for offline viewing, with options for audio and subtitles. High-quality audio downloads are also supported.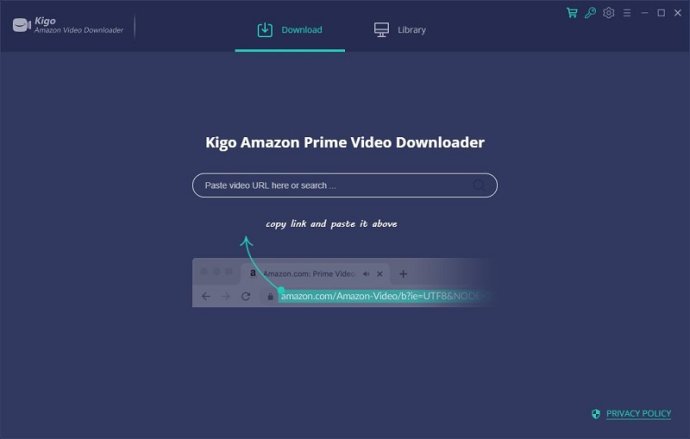 When it comes to downloading your favorite TV shows, movies, and videos from Amazon Prime Video, Kigo Amazon Prime Video Downloader is your go-to software. Designed to be simple and versatile, it lets you watch all your downloaded videos offline anywhere, whether it's on your smartphone, computer, smart TV, or tablet.

One key feature that sets Kigo Amazon Prime Video Downloader apart is its ability to download videos with multilingual subtitles and audio tracks. This makes it an excellent choice for international audiences who may prefer subtitles in their native language. With this software, all subtitles and audio tracks are downloaded along with the videos, so you don't have to go through the hassle of finding separate subtitle files.

The built-in smart search engine is another handy feature that makes finding your favorite videos a breeze. You can easily search for TV shows, movies, or specific titles, and the software will prompt you to select the season and title you want to download. This speeds up the process significantly and ensures that you don't waste time downloading the wrong video.

Kigo Amazon Prime Video Downloader is designed to grab and download Amazon Prime videos directly, and it supports Intel / Nvidia / AMD hardcore acceleration for faster downloads. This means you can download videos quickly without any annoying lag.

When it comes to quality, the software gives you complete control over your downloads. You can choose the download quality based on your internet speed and storage capacity. Furthermore, you can download multiple subtitles offline and choose to use them as internal, external, or hardcore subtitles as per your convenience.

All in all, Kigo Amazon Prime Video Downloader is a fantastic software for anyone looking to download their favorite Amazon Prime videos for offline viewing. It's easy to use, reliable, and comes packed with tons of handy features that make the downloading process a breeze.
What's New
Version 1.7.1: Fix the 1629 problem when some videos are downloaded.
Version 1.6.2: Optimize and fix bugs.