Kingpin is a privacy-focused browser that comes with an in-built Ad Blocker and incognito mode permanently enabled. It doesn't retain browsing history, passwords, or cookies, making it ideal for safe browsing of sensitive content, online shopping, and banking.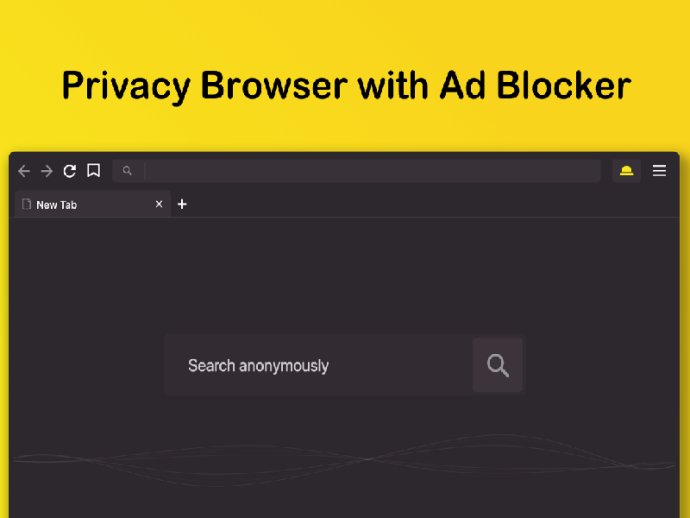 Kingpin browser offers a complete set of features such as its incognito mode and AdBlock always kept on. It does not retain any browsing history, passwords, or cookies. Users can utilize Google search as its default search engine (can be readily changed to DuckDuckGo in settings). This browser can also be used as an extra tool for browsing sensitive content or to secure online shopping and banking.

Kingpin browser is a cut above the rest, with its impressive privacy features. It does not store any browsing history, passwords, credentials, or cookies, ensuring maximum privacy when browsing sensitive content, such as dating sites, adult content, health issues, or gift shopping. It does not auto-complete URLs, and users can avoid any accidental exposure by utilizing Kingpin browser on someone else's computer.

The browser also offers superb security features. The Kingpin button can hide all tabs with a single click, offering extra protection from prying eyes. You can reopen tabs with a single click or your 4-digit PIN code. All financial operations are kept safer in incognito mode, which is enabled by default.

Reading without ads is much more pleasant, and Kingpin browser's AdBlock feature ensures that ads are blocked on your favorite news websites. It also prevents tracking, ensuring users are not followed with ads and recommendations, i.e. Amazon or YouTube.

In conclusion, Kingpin browser is an excellent choice for users that prioritize privacy and security when browsing online. Users can enjoy an uninterrupted browsing experience while protecting their sensitive activities.
What's New
Version 2.0.24: Bug fixes.