Lexilogos Arabic is a free software that offers a virtual Arabic keyboard, enabling users to write Arabic with their Azerty or Querty Keyboard. It also supports transliteration, search on the internet, and translation to English, French, Spanish, Russian, and more. It is available on Windows.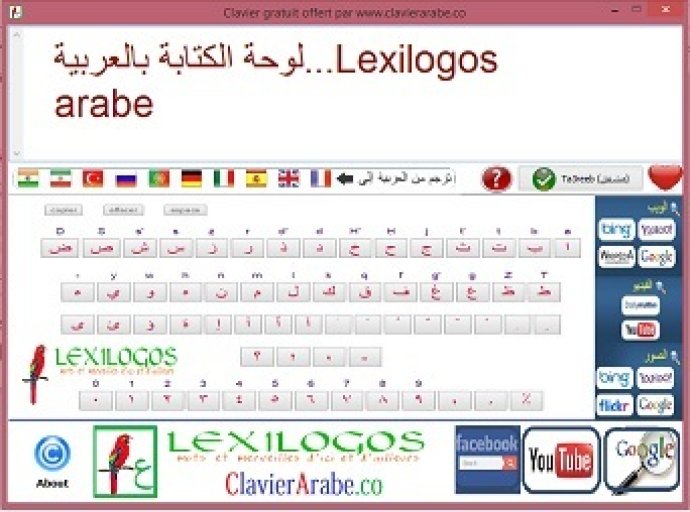 Lexilogos Arabic is a virtual keyboard software that allows users to easily write in Arabic using their Querty or Azerty keyboard. This freeware enables users to transform the letters on their keyboard to their equivalent characters in the Arabic language. For instance, 'b' will become '', 't' will become '', and so on.

This software is incredibly user-friendly, featuring a powerful and natural transliteration system that enables users to write Arabic texts with ease. Moreover, it is a portable application that can be used by anyone who needs to write Arabic texts, regardless of whether they have an Arabic keyboard.

In addition to its keyboard functionality, this virtual Arabic keyboard also doubles as a search engine for Google, YouTube, and Facebook. This feature makes it an excellent tool for users who need to search for Arabic content online but don't have access to a real keyboard with Arabic keys.

Overall, Lexilogos Arabic is an excellent software for users who need to write Arabic texts but don't have access to a specialized keyboard. Its ease of use, portability, and additional features make it a must-have tool for anyone who needs to communicate in Arabic.
What's New
Version 1.0: Transliteration, Easier to use