Little Piano transforms your PC into a versatile piano. The software provides a user-friendly interface to record songs, use various instruments, and share your music. It's a great tool for beginners looking to dive into musical composition.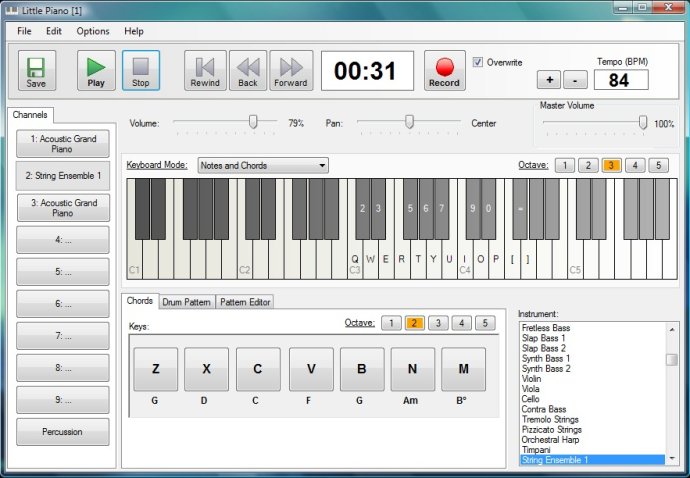 Little Piano Software Review:

Looking for an easy way to turn your PC into a piano? Look no further than Little Piano! This software offers a simple interface that allows you to create music quickly and easily. Whether you're a beginner or a seasoned musician, Little Piano has something to offer.

One of the great features of Little Piano is the ability to record your songs. With ten channels for recording, you can layer in multiple tracks to create a rich, full sound. Plus, with over 127 instruments to choose from, you're sure to find the perfect sound for your song.

But if you're new to playing piano, Little Piano has you covered. The software allows you to set the keyboard to play piano chords, making it easy to create beautiful music even if you're not an expert pianist.

In addition to all these great features, Little Piano also offers drums patterns for common music styles, various keyboard modes, and the ability to save your creations as Midi and Windows Media Audio files. And the best part? Little Piano is completely free!

In conclusion, if you're looking for an easy-to-use software that can help you turn your PC into a musical instrument, Little Piano is a great option. With its impressive array of features and user-friendly interface, you'll be making beautiful music in no time.
What's New
Version 1.3: Updated compatibility with Windows 10/11