Bulk Mailer is a powerful email marketing software designed for creating effective and targeted email campaigns. With Bulk Mailer, users can build email lists and send large volumes of emails from their desktop.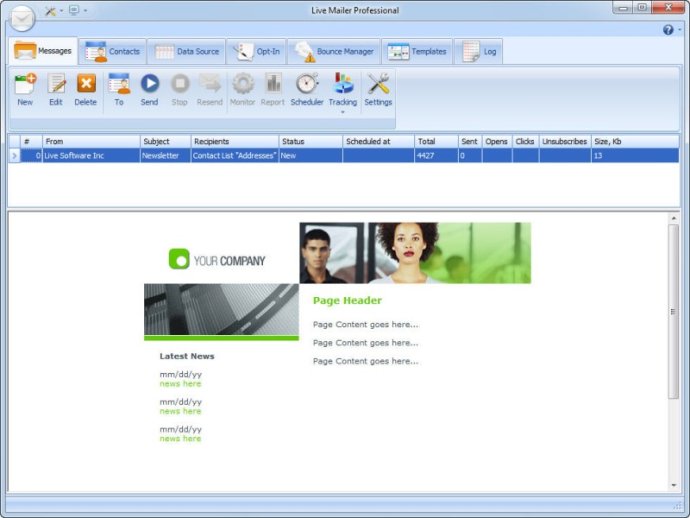 Bulk Mailer is a powerful software that caters to individuals or organizations wishing to engage in targeted bulk email marketing campaigns and email lists building from the comfort of their desktop. Its professional and high-performance features make it an excellent tool for any email marketer looking to gain an edge in the market.

One of the most exciting features of Bulk Mailer is its ability to manage opt-in mailing lists efficiently. This feature allows users to organize and manage email lists with their subscribers and optimize their email campaigns. Its user-friendly interface makes this process stress-free, even for individuals who may not have prior knowledge in email marketing.

Furthermore, Bulk Mailer enables users to create highly personalized HTML messages and newsletters. As a user, you can customize your emails to reflect your organization's brand and message. You can also tailor your messages to your subscribers' needs, and this enhances engagement and builds trust with your consumers.

Finally, Bulk Mailer is a time-saver. Given its speed, users can send out hundreds of personalized messages and newsletters with ease, and in just a few minutes. There is no need to worry about manual labor and human error, as Bulk Mailer automates the process for you.

Overall, if you're an email marketer looking to scale up your marketing campaign, Bulk Mailer is an excellent investment. Its high-performance features guarantee successful marketing campaigns, cost-effectiveness, and an enhanced brand image. Take the first step towards scaling up your email marketing campaign by investing in Bulk Mailer today!
What's New
Version 8.4: N/A