Logaterix is an ancient board game played by Slavic ancestors centuries ago. It involved stones of two shades placed on a wooden board or on the ground. Also known as Posunk in Old Czech.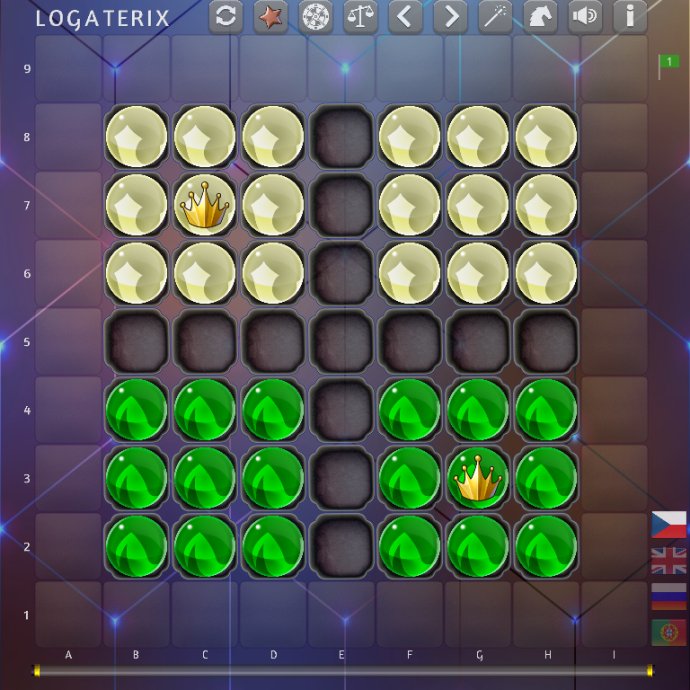 Logaterix, a board game with its roots in the ancient Slavic culture, offers players a delightful and challenging gaming experience. The game, whose original name was Posunk in Old Czech, was played centuries ago both on the ground and on wooden boards using stones of two different shades.

Players use green stones to symbolize vegetation and white stones to represent light. The object of the game is simple: push the opponent's king off the board, which can only go up, down, left or right. Despite the straightforward rules, the game has an insurmountable variety of combinations and strategies, requiring players to bring their combinatorial skills and logical thinking to the forefront of their gaming sessions.

Overall, Logaterix is a fun and intellectually stimulating game to play, perfect for game enthusiasts who appreciate the tradition of old board games.
What's New
Version 1.5: N/A