LogonExpert is an autologon software for Windows that securely logs in a user without using the registry. It can be used on home, office, or corporate servers by interacting with the WinLogon autologon system, providing quick and reliable login access.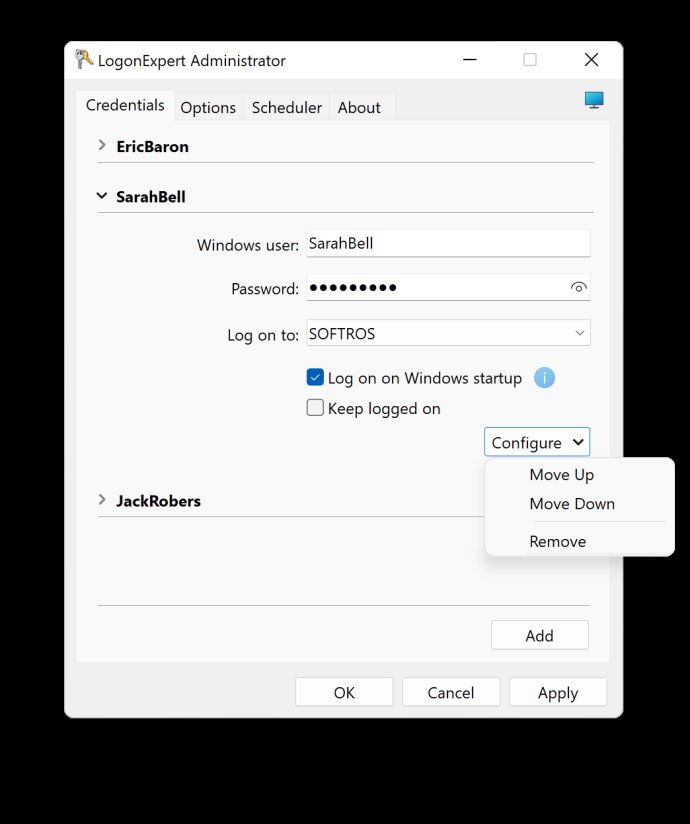 LogonExpert is an essential tool for anyone who uses a Windows operating system. Whether you are a home user, business owner, or server manager, this software provides a secure and simple autologon system that ensures fast, safe, and efficient user logins.

One of the primary benefits of LogonExpert is its ability to interact directly with the WinLogon autologon system, eliminating the need to use the registry for login details. As a result, users can enjoy a streamlined and smooth login process that is both quick and secure.

Another crucial aspect of LogonExpert is the use of the Advanced Encryption Standard (AES) to protect user login data. AES is a powerful encryption algorithm that provides robust security by encrypting login information and ensuring that it remains protected against unauthorized access.

This software also features a powerful scheduler, allowing users to schedule logon and logoff times for their computers. You can set specific times, dates, or periodicity to ensure that you never miss an important logon event. Moreover, even after automatic logon, LogonExpert can lock the desktop at startup, ensuring complete protection for your computer.

In summary, LogonExpert is an excellent software option for anyone who requires a reliable and secure autologon system. Its powerful features, such as strong encryption, direct interaction with WinLogon, and scheduling capabilities, make it an essential tool for any Windows user.
What's New
Version 10.2: Bug fixes